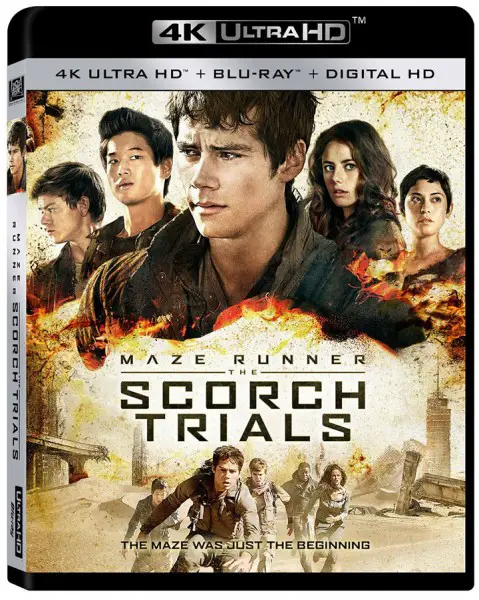 The first batch of 4k Ultra HD Blu-ray titles from 20th Century Fox are now available to pre-order from Amazon, and the prices are not as high as one could have imagined for a brand new disc format that quadruples the pixels of conventional Blu-ray and supports video playback up to 60 frames per second.
We found a dozen titles from Fox including blockbusters such as The Martian, X-Men: Days of Future Past, and The Maze Runner all priced at $29.99 (List: $39.99). Most of the first batch of 4k Blu-ray Discs from Fox hit stores on March 1st, although Life of Pi doesn't have an official release date yet. [Updated: Life of Pi will also release on Mar. 1, 2016.]
Unfortunately there aren't any 4k Ultra HD Blu-ray Disc players in stores yet. So, you may find yourself holding an Ultra HD Blu-ray on March 1st with nothing to play it on. But Samsung's UBD-K8500 is scheduled to start shipping in March, and hopefully Panasonic's DMP-UB900 will follow soon after. Philips also plans to release their BDP7501 UHD BD player, but not until in the Spring. Most of the Ultra HD Blu-ray players are expected to sell under $400.
March 1st, 2016
The Martian
Kingsman: The Secret Service
Exodus
X-Men: Days of Future Past
Maze Runner: The Scorch Trials
The Maze Runner
Wild
Hitman: Agent 47
Fantastic Four
Life of Pi