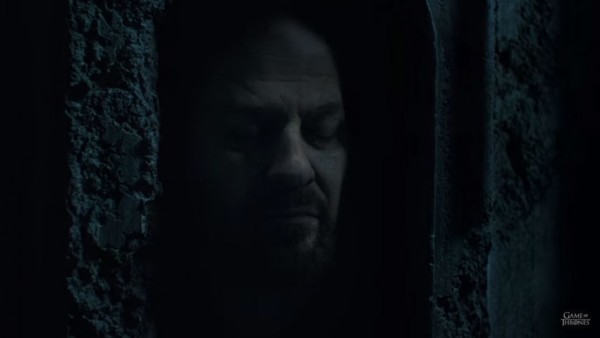 HBO has released a new teaser trailer for Season 6 of their original series Game of Thrones. The trailer, titled "Hall of Faces Tease," takes you into the the House of Black and White where the Faceless Men hang the skins of the dead.
If you remember, the Hall of Faces is where Arya Stark was left torment at the end of Season 5.
Catelyn and Eddard Stark, Jon Snow, and Joffrey Baratheon are among the deceased characters revealed in the hall.  And not to give anything away, but the Hall of Faces does reveal the face of a certain Lannister who became an advisor to Daenerys Targaryen in Meereen.
The new trailer is about 40 seconds longer than the first Game of Thrones: Season 6 teaser trailer released last December.
Season 6 of Game of Thrones will premiere on Sunday, April 24th at 9 p.m. ET/PT. The ten episode season will run until the end of June, 2016 through HBO's cable and satellite TV partners, as well as the network's over-the-top HBO Now streaming service.