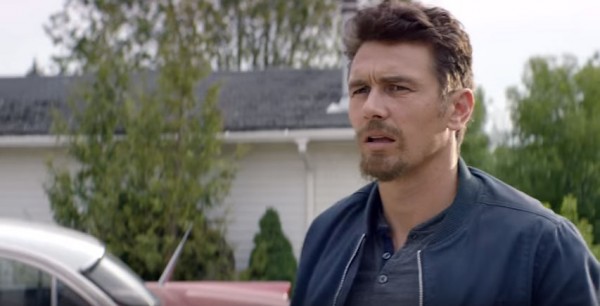 Hulu is now streaming the first episode of their original mini-series 11.22.63 from Stephen King and J.J. Abrams. The 8-episode series premieres a new episode every week through April 4th and is only available to Hulu Plus subscribers.
11.22.63 is centered on high school teacher Jake Epping who travels back in time to stop the assassination of President John F. Kennedy. However, convicted assassin Lee Harvey Oswald stands in his way.
The series stars James Franco, Sarah Gadon, Cherry Jones and was produced by Bad Robot and Warner Bros.
Hulu offers a 1-week trial of the streaming service that offers on demand access to television series, movies, and other programming.
In Episode 1: The Rabbit Hole: "High school teacher Jake Epping is shown a secret time portal by his best friend, who begs him to go back to 1960 in order to prevent the Kennedy assassination. But Jake finds that changing the past is far more dangerous than he ever would have dreamed."