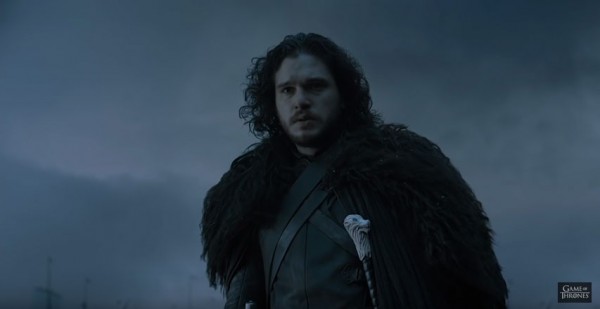 HBO has released a 30-second teaser trailer (40-seconds with credits) for the sixth season of Game of Thrones. The teaser begins with focusing on Jon Snow, the character GOT creators David Benioff, D.B. Weiss killed off last season, but who is the center of much deliberation about whether or not he is truly dead. The teaser follows the release of the first bit of marketing materials features Jon Snow in a poster design, raising even more questions about what role Kit Harington will have in the upcoming season.
But the trailer gives us more than just Jon Snow. It shows a collage of deaths including Snow, beloved Stark characters Ned, Catelyn, and Robb, as well as the be-handing of Jaime Lannister. In the last frame HBO shows a clip of Bran Stark in his other worldly state followed by the words "They have no idea, what's going to happen."
Check out the trailer below and see if you can get any sense of what is coming in Season 6.