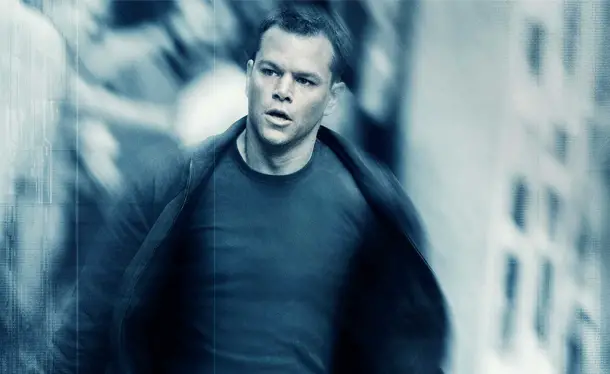 It doesn't appear losing EPIX channel will have much of an effect on Netflix, as the company has just added a slew of new movies and TV shows including two films from the 'Bourne' franchise. The Bourne Identity (2002) and The Bourne Supremacy (2004), the first and second films in the series, are now available to stream in up to 1080p (Full HD) video resolution.
Based on the first three novels by Robert Ludlum and continuing series by Eric Van Lustbader, the Bourne films are favorites among fans of action films given the great casting, action sequences, and fast-paced editing. The third and fourth films in the series, The Bourne Ultimatum (2007) and The Bourne Legacy (2012), are not yet available on Netflix.
But those are just two of the blockbusters now on Netflix. There are quite a few award-winning and classic films that were added today, including Christopher Nolan's Batman Begins (2005), three-time Oscar-nominated Boogie Nights (1997), Stanley Kubrick's A Clockwork Orange (1971) and 2001: A Space Odyssey (1968), and the Oscar-winning comedy/drama The Graduate (1967).
We can't possibly list all the new arrivals on Netflix today, but here's a curated selection of titles (available in Full HD) that are certainly worth checking out.
Hot New Arrivals on Netflix, Oct. 1, 2015
The Bourne Identity (2002)
The Bourne Supremacy (2004)
Alexander: Theatrical Cut 2004)
Boogie Nights (1997)
The Graduate (1967)
About Alex (2014)
A Clockwork Orange (1971)
2001: A Space Odyssey (1968)
Batman Begins (2005)
American Wedding (2003)
American Pie (1999)
American Experience: The Poisoner's Handbook (2014)
Anna and the King (1999)
Someone Like You (2001)
Sphere (1998)
Charlie and the Chocolate Factory (2005)
King Kong (1976)
A Christmas Carol (1938)
TV
America's Test Kitchen / Season 14 (2014)
Documentary