Here's a look at our Blu-ray picks for the week of Tuesday, August 25th. Scroll down below for an extended list of new releases this week.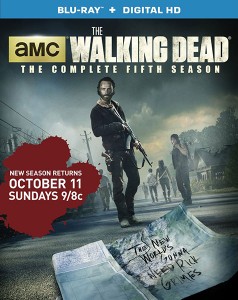 The Walking Dead: Season 5 (2015)
AMC's The Walking Dead: The Complete Fifth Season is now available in a 5-disc edition with Digital HD copies of each episode redeemable with UltraViolet. The edition also includes several extras including featurettes "Inside The Walking Dead," "The Making of The Walking Dead," and "The Making of Alexandria" among others. Bonus material also includes audio commentaries and deleted scenes. The BDs are formatted in 1080p at 1.78:1 aspect ratio with audio available in Dolby TrueHD 7.1 surround sound. Price: $29.99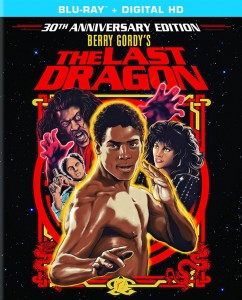 The Last Dragon (1985)
Sony Pictures Entertainment has released a 30th Anniversary Edition of The Last Dragon to Blu-ray Disc, which includes a Motown soundtrack with music from Stevie Wonder, The Temptations, Vanity and DeBarge. The film was nominated for one Golden Globe "Best Original Song – Motion Picture" for Diane Warren's "Rhythm of the Night". Price: $14.99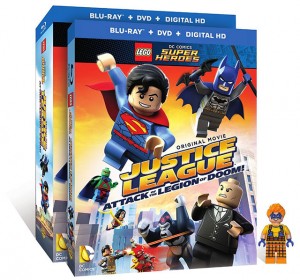 LEGO DC Super Heroes: Justice League: Attack of the Legion of Doom! (2015)
Warner Home Video and DC Comics have released the straight-to-home-video LEGO DC Super Heroes: Justice League: Attack of the Legion of Doom! on Blu-ray Disc. The 2-disc edition includes the modest 77-minute film, along with an extra documentary that goes behind the scenes with the film's sound design team. The edition also includes DVD copy and Digital HD copy via UltraViolet. LEGO DC Super Heroes: Justice League: Attack of the Legion of Doom! was directed by Rick Morales with voiceover acting from Mark Hamill, Josh Keaton, and Khary Payton. Price: $18.99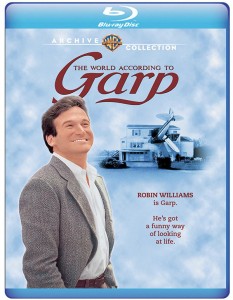 The World According to Garp (1982)
And, two-time Oscar-nominated picture The World According to Garp is now available in high-definition on Blu-ray Disc from the Warner Bros Archive Collection. The film, starring Robin Williams, is based on the John Irving novel about the life of fictional character T. S. Garp (played by Williams). Glenn Close stars as his mother Jenny Fields, Mary Beth Hurt plays the role of his wife Helen Holm, and John Lithgow as transsexual Roberta Muldoon, in the complicated drama directed by George Roy Hill. Price: $17.99
Other notable releases this week include Aloha (2015), Jacob's Ladder (1990), The Doors (1991), Air America (1990), and The Reivers (1969).
New on Blu-ray Disc, August 25th, 2015
TV Shows
The Walking Dead: Season 5 (2015) [Blu-ray, Digital HD]
Fairy Tail – Part 16 (2015) [Blu-ray, DVD]
Movies
LEGO DC Super Heroes: Justice League: Attack of the Legion of Doom! (2015) [Blu-ray, DVD, Digital HD]
The Last Dragon (1985)
Aloha (2015)
The World According to Garp (1982)
Vampire Hunter D (2015)
Big Game (2015)
Two Days, One Night (2014)
Citizenfour (2014)
Jacob's Ladder (1990) [Blu-ray, Digital HD]
Skin Trade (2014)
Angel Heart (1987)  [Blu-ray, Digital HD]
Last American Virgin (1982)
The Doors (1991) [Blu-ray, Digital HD]
Air America (1990)  [Blu-ray, Digital HD]
Easy Money / Men At Work (Rodney Dangerfield combo pack)
Student Bodies (1981)
The Runner (2015)
About Elly (2009)
Where Hope Grows (2015) [Blu-ray, Digital HD]
Babysitter (1995)
Sender (1982)
Iris (2014)
Play Motel (1979)
24 Days (2014)
Classics
The Reivers (1969)
The Revengers (1972)
Throne of Blood (1957)