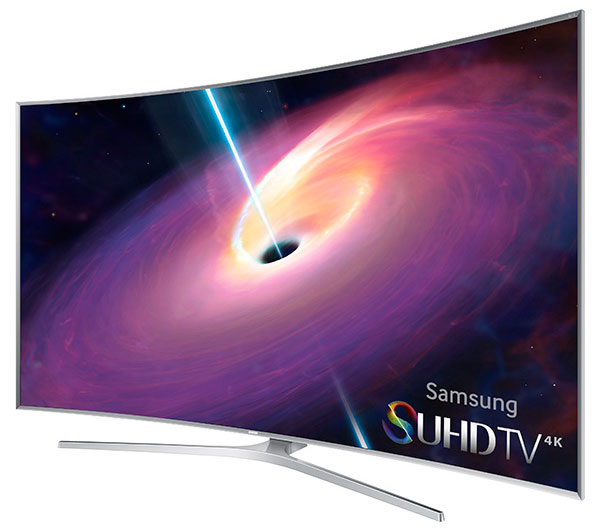 Samsung.com is offering substantial price breaks on several of their SUHD 4k TVs, with instant savings of up to $7,000 off the suggested retail price. And, the company is sweetening the pot by adding a 32″ LED HDTV with the purchase of select SUHD TVs.
What's more, the purchase of a Samsung Curved SUHD TV from the JS9500, JS9100, and JS9000 series also includes a WD My Passport Cinema 4K UHD hard drive that's pre-loaded with eight movies in 4k UHD resolution. The drive is regularly priced at $89.99, and connects to Samsung 4k TVs via USB 3.0.
Samsung's special offers are only lasting for a limited time (specifically, the free movie hard drive with the JS9500 or JS9100 series ends on September 5th).
Samsung Curved 4K SUHD JS9500 Series
65-inch class – $4,499 (Save $3,500)
78-inch class – $9,999 (Save $7,000)
88-inch class – $19,999 (Save $5,000)
Samsung Curved 4K SUHD JS9100 Series
78-inch class – $7,999 (Save $4,000)
Samsung Curved 4K SUHD JS9000 Series
48-inch class – $1,999 (Save $2,000)
55-inch class – $2,499 (Save $2,500)
65-inch class – $3,499 (Save $2,500)
Samsung 4K SUHD JS8600 Series
78-inch class – $7,999 (Save $2,000)
Samsung 4K SUHD JS8500 Series
48-inch class – $1,499 (Save $1,500)
55-inch class – $1,999 (Save $2,000)
65-inch class – $2,999 (Save $2,000)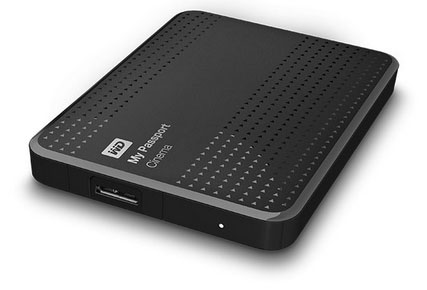 My Passport Cinema 4K UHD Pre-loaded 4K UHD films:
Exodus: Gods and Kings
The Maze Runner
X-Men: Days of Future Past
The Wolverine
Dawn of the Planet of the Apes
The Fault in Our Stars
Let's Be Cops
The Other Woman
(Note: Exodus: Gods and Kings and The Maze Runner only play in 4k on 2015 models.)
Source: Samsung