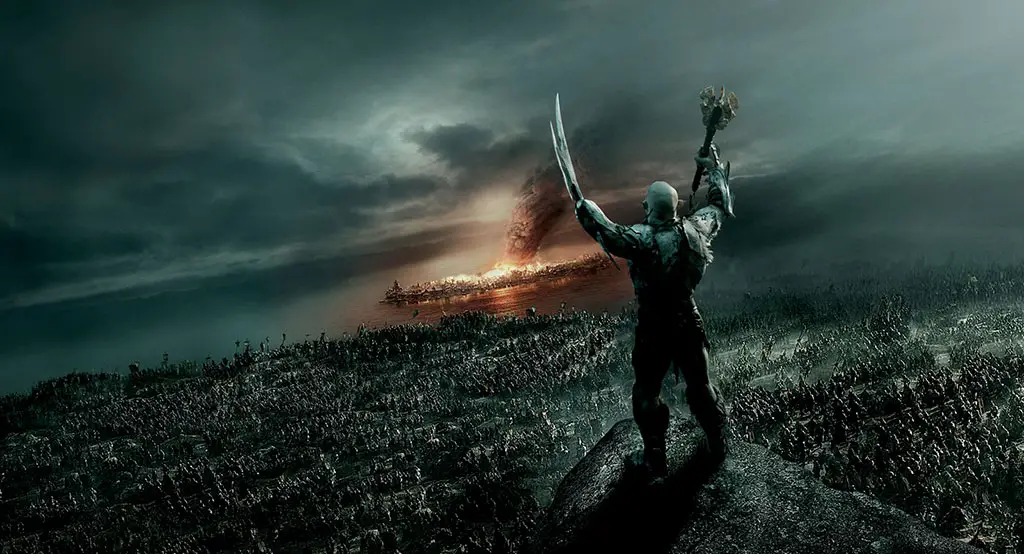 [Last update: Aug. 6, 8:10 pm AM]
We've been wondering why the delay in releasing the Extended Edition of The Hobbit: The Battle of the Five Armies on Blu-ray Disc. As it turns out, revealed by TheOneRing.net on Twitter, The Hobbit: The Battle of the Five Armies Extended Edition is likely to release to theaters on Tuesday, October 13.
@TheOneRingNet posted a screenshot of the film listed on a movie ticket website. Although heavily cropped, the screenshot looks legit, but who knows.
Update from FarAwayEntertainment:
Fathom Events and Warner Bros. are partnering to present the extended editions of all three Hobbit movies. Shown over three nights, the epic Peter Jackson trilogy will be the first time the extended editions have ever been released in theatres. Also included will be an exclusive introduction by director Peter Jackson. First night showing starts Monday, October 5th, 2015 at 7:30pm local. Tickets will be regular admission prices for each movie.
One would hope, however, that a theatrical release would be more widespread than limited. Even if only available for a short time, it would give Middle Earth fans a chance to see that extra 30 minutes of the film that is expected. [Update: It looks like an additional 20 minutes of scenes.]
And, if the Extended Edition does release to theaters in October, the anticipated November 3rd release date for the Extended Edition on Blu-ray makes complete sense, after the version first premieres on the big screen a month earlier.
Update Aug. 6th, 2015: It appears has been given a rating of "R" by the Motion Picture Association. Download the PDF and see for yourself below: