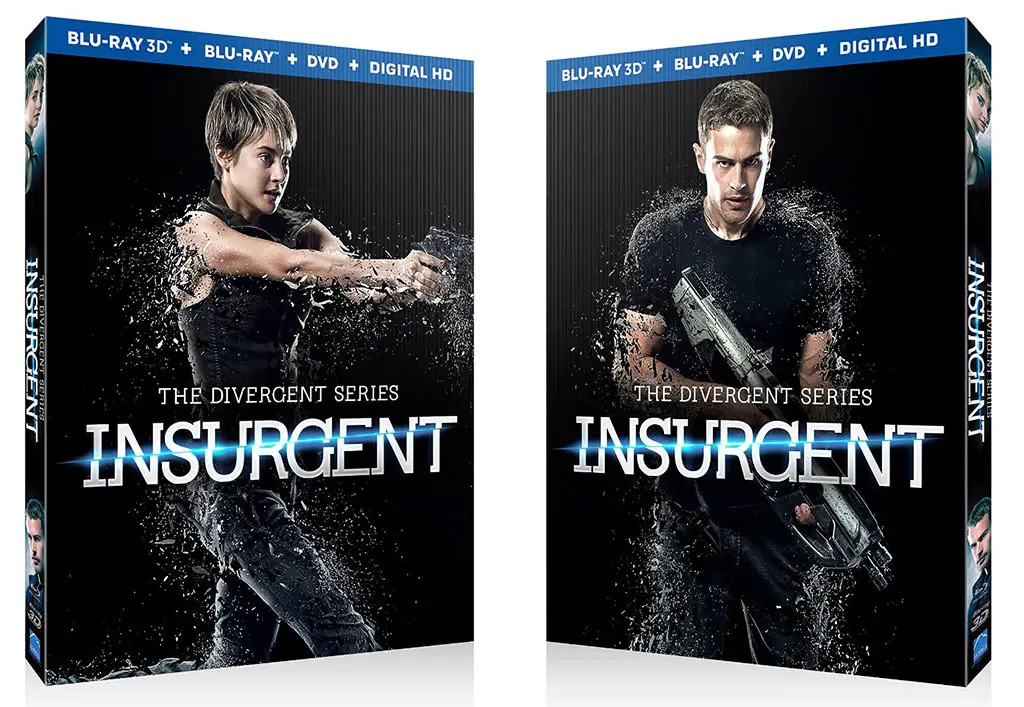 Insurgent (2015)
The Divergent Series Insurgent is now available in both 1-Disc and 3-Disc Blu-ray editions from Lionsgate. Both editions include a Digital HD copy of the film, but the 3-Disc edition also includes the film on Blu-ray 3D and DVD, as well as special lenticular packaging (see image above for variations). Insurgent on Blu-ray is formatted in 1080p at 2.40:1 aspect ratio with English audio available in Dolby Atmos, Dolby TrueHD 7.1, and Dolby Digital 2.0. The film is also available in exclusive editions from Best Buy, Target, and Walmart. Insurgent was directed by Robert Schwente and stars Shailene Woodley and Theo James. Amazon Price: 1-Disc $17.99, 3-Disc 19.99.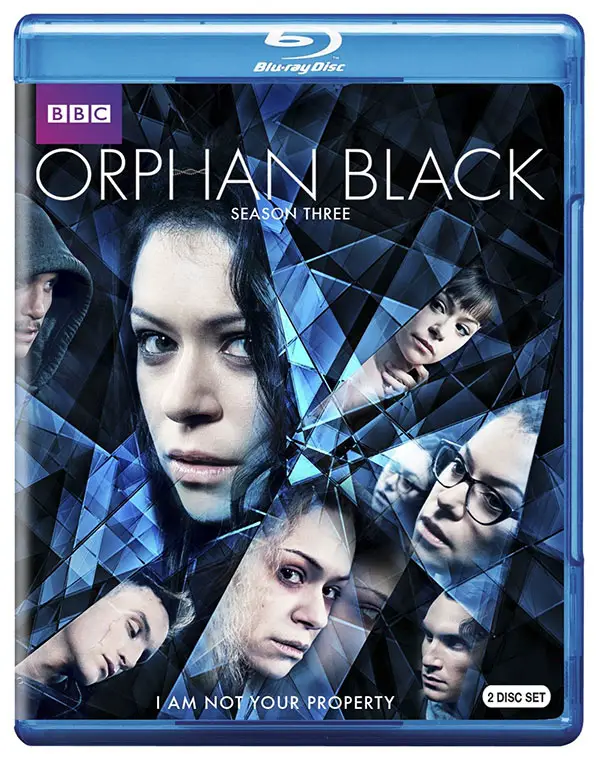 Orphan Black: Season Three (2015)
The third season of Orphan Black has been released to a 2-Disc Blu-ray edition from BBC Home Entertainment. The edition includes all ten 44-minute episodes of the series that aired from April 18th through June 20th on BBC America. Orphan Black on Blu-ray is formatted in on two 50GB BDs with 1.78:1 aspect ratio and soundtrack in English DTS-HD Master Audio 5.1. The show stars Tatiana Maslany as Sarah Manning, a street-wise orphan who happens to be a cloned human. Amazon Price: $19.99.

Night and City (1950)
Criterion Collection has digitally remastered the 1950 film noir Night and the City from director Jules Dassin. The classic movie stars Richard Widmark as American hustler Harry Fabian who gets into the wrestling business (Robert De Niro would also star as Fabian in the 1992 remake of the film). Criterion created the Blu-ray edition from a 4k restoration of the film, and is presented in 1.33:1 aspect ratio with uncompressed monaural soundtrack. Special features include the complete 101-minute version of the film, audio commentary, interview with Jules Dassin, and more. Amazon Price: $24.99.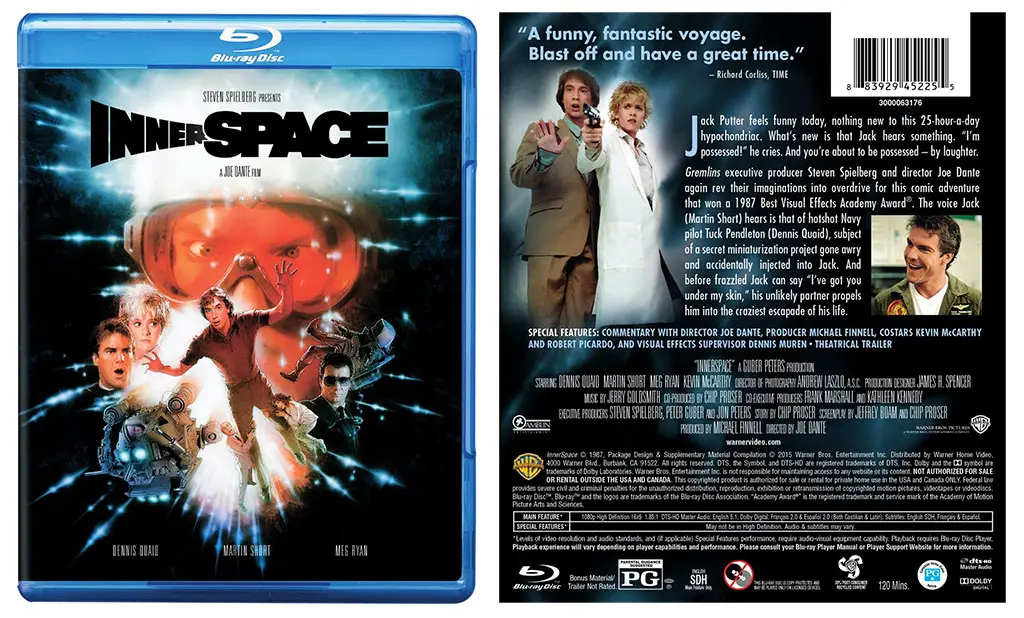 Innerspace (1987)
And, if you're feeling goofy, Steven Spielberg's Innerspace is now on Blu-ray Disc. The late 80's science fiction comedy stars Dennis Quaid as pilot Lt. Tuck Pendleton who, in an experiment, gets accidentally miniaturized and injected into supermarket clerk Jack Putter played by Martin Short. Amazon Price: $9.55.
Other notable releases this week include I Love Lucy: Ultimate Season Two, True Story starring James Franco and Ethan Suplee, and the third season of Cinemax's original series Strike Back.
New on Blu-ray Disc, August 4, 2015
Movies
Insurgent "The Divergent Series" (Blu-ray, Blu-ray 3D, DVD, Digital HD)
Innerspace (1987)
Night and the City (1950)
True Story
Far From the Madding Crowd (Blu-ray, Digital HD)
The Salvation
Do You Believe
Child 44 (Blu-ray, Digital HD)
A Little Chaos (Blu-ray, Digital HD)
Blast from the Past
The Dead Lands
The Last Survivors
Wyrmwood: Road of the Dead
Barely Lethal (Blu-ray, Digital HD)
Free Willy
Adult Beginners
Mr & Mrs Smith
Madame Bovary
Snow Girl and The Dark Crystal
TV Shows
I Love Lucy: The Ultimate Season Two
Strike Back: The Complete Third Season (Blu-ray, Digital HD)
Orphan Black: Season Three
Murdoch Mysteries, Season 8
Classics
Night and the City (1950)
Storm Fear (1955)
He Ran All the Way (1951)
Big House, U.S.A. (1955)
Foreign Intrigue (1956)