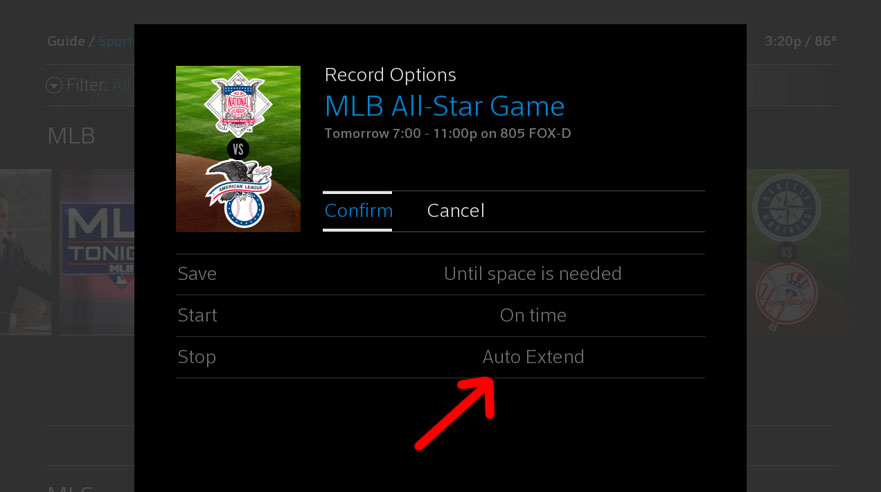 Previously, Comcast customers who wanted to be sure not to miss the outcome of sports events due to overtime or delay of game may have manually set DVRs to extend recording until a selected time. Now, Comcast has an improvement to the X1 platform called Auto Extend — a new feature for live programming that will extend recording in 30-minute increments.
In theory, if a baseball game goes into extra innings the DVR will continue recording in half hour blocks until the game has completed. At first, Auto Extend will show up as an option for major sports leagues including NFL, MLB, NBA, NHL, soccer (league not specified), NCAA Men's football, NCAA Men's basketball, and NASCAR, but Comcast says the feature will roll out for additional sports in the future.
In addition to Auto Extend, the Comcast X1 platform now features a new Play-by-Play option that lets users jump to highlighted plays in recordings. Not all programs offer the feature, but you'll know by an overlay that instructs you to "Press Page Up/Page Down to skip around highlights.
A new "Welcome Back" feature is also incorporated into X1 that gives you thumbnails of what you may have missed while away.