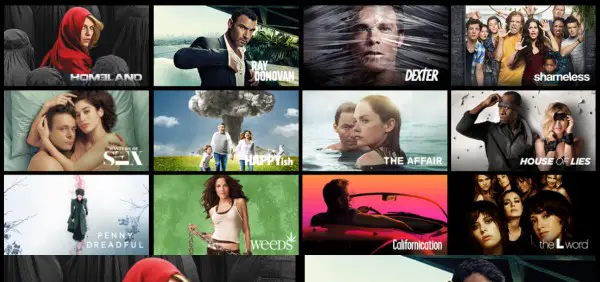 Next month starting July 12th, Apple users will be able to subscribe to Showtime for $10.99 per month without having a subscription through a TV provider. The over-the-top (OTT) streaming service only requires an internet connection, and will support Apple TV, iPad and iPhones. The Showtime subscription will be $4 less per month than HBO Now, a soon-to-be-competitor, that costs $14.99 per month.
Showtime also mentions the service will be available on computers, so does that mean Windows PC also? The network hasn't mentioned anything about this being an exclusive deal with Apple (as HBO Now is), so there's a chance non-Apple customers will be able to subscribe as well. We'll let you know when we hear more.
The service will include unlimited streaming of current and past shows, movies, and sports, as well as live streaming of Showtime premieres and boxing events.
Showtime streaming will probably not be served through the Showtime Anytime app that requires authentication from a TV service provider. More than likely, Showtime will launch a separate app, as HBO did with HBO Now, a different service than HBO Go.
Showtime will be offering a free 30-day trial of the streaming service upon launch. More details to come.
Source: Showtime