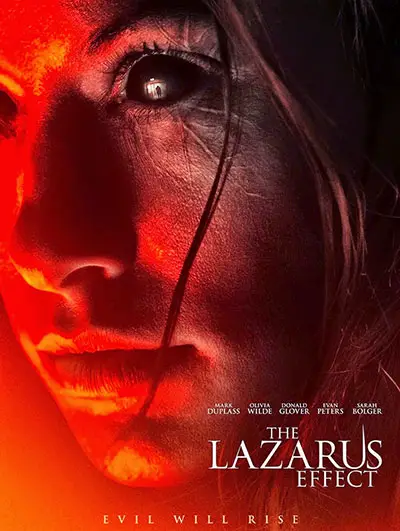 The Lazarus Effect starring Olivia Wilde has been released early to Digital HD, two weeks ahead of the Blu-ray, DVD, On Demand options on June 16th. The film is available in both SD and HD digital formats, and depending on which vendor sells between $12.99 and $14.99 (SD), or, $14.99 and $19.99 (HD). You can't rent the movie for another two weeks, so scroll down for a price comparison of digital copy providers.
Still trying to decide which digital service to go with? UltraViolet is one of the most common platforms, and services that support it include CinemaNow, Paramount, Verizon FiOS On Demand, Vudu, and others. Apple iTunes is another popular service, especially if you're an Apple user and own several Apple devices. Other popular video platforms include Amazon Instant Video and Google Play, as well as PlayStation and Xbox gaming consoles.
"The Lazarus Effect follows a group of researchers led by Frank and his fiancé Zoe who've achieved the unimaginable – bringing the dead back to life. After a successful, yet unsanctioned, trial on a newly deceased animal, the team is ready to unveil their breakthrough to the world."
Here's where you can buy The Lazarus Effect in Digital SD/HD.
The Lazarus Effect Digital SD/HD Price Comparison*
Amazon Instant Video – $12.99 (SD) $14.99 (HD)
Apple iTunes – $14.99 (SD) $19.99 (HD) – includes iTunes Extras
Cinema Now  – $14.99 (SD) $15.99 (HD)
Flixster  – NA
Google Play – $14.99 (SD) $19.99 (HD)
Sony Entertainment Network – $14.99 (SD) $19.99 (HD)
Verizon FiOS On Demand –  $14.99 (SD) $15.99 (HD)
Vudu (Walmart) – $14.99 (SD) $14.99 (HD/HDX)
Xbox Video –  $13.99 (SD) $14.99 (HD)
Xfinity On Demand – NA
View more price comparisons on other popular digital movie releases.
*Prices at time of article publication.
NA – Not available upon publication.