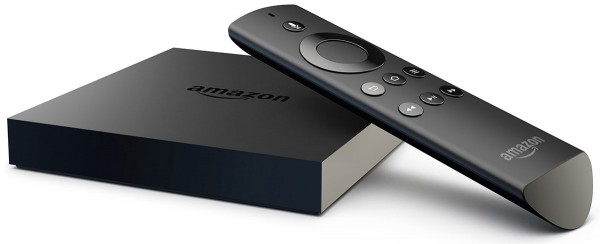 When Amazon Fire TV was first launched, what distinguished the device from competitors such as Apple TV was support for gaming, including an optional Fire TV Game Controller but also an open development platform. Today, Amazon and Gamefly launched the GameFly Streaming service for Fire TV, the only streaming media device to currently support the service.
Those who subscribe to the monthly gaming service can play games such as Darksiders II, Dirt 3, and Red Faction: Armageddon using the $40 Amazon Fire TV Game Controller. The list of games also includes the Batman-franchise titles Batman: Arkham Asylum, Batman: Arkham City, and Batman: Arkham Origins.
Other game controllers compatible with Gamefly Streaming include the Xbox 360, Logitech F-310 and Logitech F-710. To minimize interruptions, Gamefly recommends a consistent internet speed of at least 10Mbps. The service also supports 5 GHz WiFi.
Gamefly Streaming subscriptions start at $6.99 per month for bundles of select titles. For example, the 7-title Action Pack includes F.E.A.R. 3, Operation Flashpoint: Dragon Rising, Red Faction: Armageddon, Red Faction: Guerilla, Mafia II, Sleeping Dogs and Hitman.
A slightly more expensive Gamer Pack includes 16 titles for $9.99 per month. And, a LEGO Pack with 7 titles costs $6.99 per month. In total, Gamefly is currently offering a variety of 7 gaming packs.
To use the Gamefly Streaming service, customers need an Amazon Fire TV and Amazon account.
Amazon's newest Fire TV models include expandable USB storage and support for wireless Bluetooth headphones.