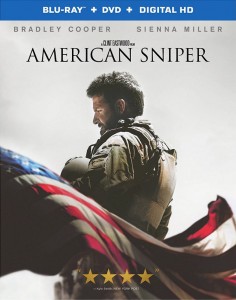 American Sniper is now available on Blu-ray Disc in a combo edition that packages a DVD and redeemable code for a Digital HD copy via UltraViolet. Bonus materials include featurettes "One Soldier's Story: The Journey of American Sniper," and "The Making of American Sniper." Although the film was released early to Digital HD, fans of the box-office hit may have held out for exclusive editions of American Sniper offered through Best Buy, Target and Walmart. What's more, the Blu-ray disc presentation of American Sniper is backed by a soundtrack in Dolby Atmos 7.1 channel surround sound. The common Blu-ray Disc edition sells for about $24.99.
---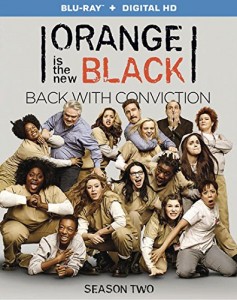 Orange Is the New Black Season 2 is available from Lions Gate in a 3-Disc edition that includes all thirteen episodes from 2014, starting with Episode 1 titled "Thirsty Bird." The edition also provides a redemption code for a Digital Copy as a download or streamed from an UltraViolet partner. The shows are presented in 1.78:1 aspect ratio with DTS-HD Master Audio 5.1. Total run time of the disc set is almost 800 minutes. The price of Orange Is the New Black Season 2 on Blu-ray Disc with Digital HD copy is about $27.99.
---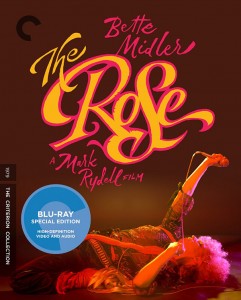 And, Criterion Collection has released a 4k restoration of The Rose (1979) starring Bette Midler. The Blu-ray edition includes audio commentary with director Mark Rydell, new and existing interviews with cast and crew, and essay by music critic Paula Mejia. Audio is presented in 5.1 surround DTS-HD master audio, and video in 1080p resolution at 1.85:1 aspect ratio. The Rose sells for about $22.99 and is available at retail stores and online.
New Blu-ray Disc releases May 18, 2015
American Sniper
Orange Is the New Black Season 2
Hot Tub Time Machine 2
WWE: It's good to be the King: The Jerry Lawler Story
The Rose
Leviathan
 It the Terror From Beyond (1958)
Call the Midwife: Season 4
Charles Chaplan:- Limelight – Criterion Collection (1952)
Stigmata
Ninja Scroll
Harley Davidson and the Marlboro Man (1991)
Poltergeist II / Poltergeist III
Poltergeist III
Cymbeline
Peter Benchley's Creature (1998)
Osterman Weekend
Thank Your Lucky Stars (1943)
Cymbeline
Evil Eye (1963)
Extremities (1986)
Billy Madison / Happy Gilmore Double Feature
Girlhood
Flawless (1999)
Laurel & Hardy: The Flying Deuces (1939)
Terminator 2: Judgment Day (1991)
Fast Times at Ridgemont High / Dazed and Confused Double Feature
Revisions were made to this article May 19, 2015. -Editor