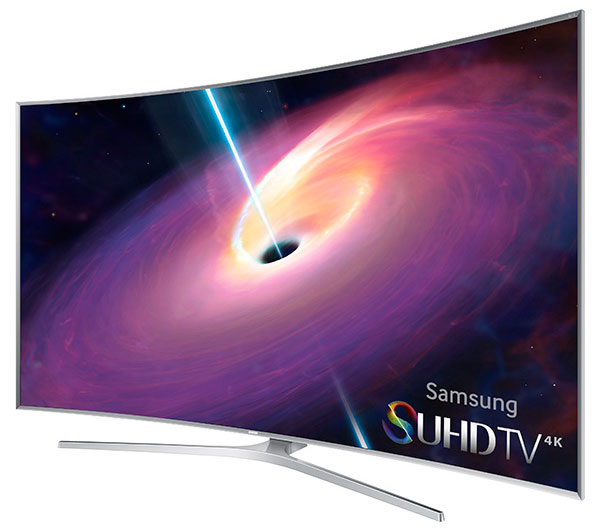 Samsung's premium 88″ SUHD 4k TV is now available from Samsung.com for $22,999, $2k less than the original MSRP of $24,999. The curved-screen Ultra HD TV is the flagship model in the JS9500 series that also includes a 65″ model priced substantially lower at $5,999, and a 78″ model that's not yet available.
The three models in Samsung's JS9500 series feature Motion Rate 240 frame refresh, wide contrast with Precision Black Pro, Smart TV powered by an Octa-Core processor, MultiZone full array back lighting, and nano-crystal color technology.
Samsung hasn't really provided a specific answer for what the "S" stands for in "SUHD," but reps have explained it as a label for their premium 4k models. You might say it's just a branding thing. The "UHD" part, however, is the industry acronym for "Ultra High Definition."
Samsung released almost a dozen SUHD models in North America last month, starting at $3,999 US. Most of the sets are already shipping, but we're still waiting to hear on availability of the 65″ flat screen (JS850) and 78″ (JS9500) curved screen model. For pricing and details on other Samsung SUHD TVs, see this comparison chart.