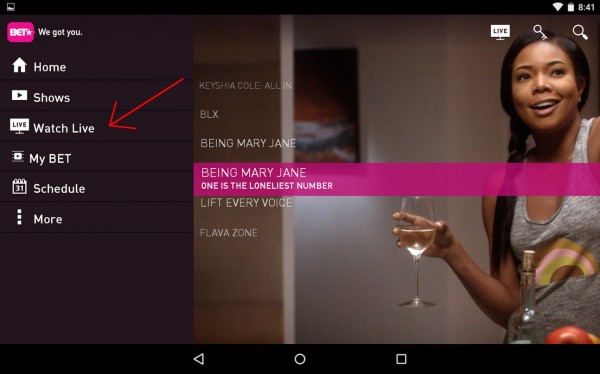 BET Networks is now streaming live programming through the BET NOW app for both Android and iOS devices. Previously, BET content was only available on demand. Today, with BET's updated apps, shows can be watched as they air on traditional television.
"With BET NOW's innovative capability of LIVE viewing, our audience and users will never miss out on their favorite BET shows movies and specials." said Kay Madati, EVP and chief digital officer for BET Networks.
The updated apps for Android and iOS also fix some bugs and add more shows and full episodes.
In other BET news, First Lady Michelle Obama made her first appearance on the "Black Girls Rock" award show recorded March 28th, 2015 at the New Jersey Performing Arts Center. The show will air on on Easter Sunday, April 5, 2015 at 7 pm/ET.