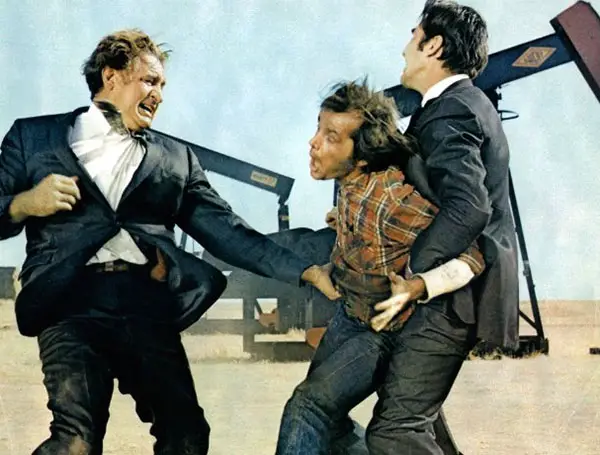 If you're not sure what to watch on a Sunday nights, how about letting the curators at Sony Movie Channel make the decision for you over the next five weeks? The channel has scheduled the "Sundays in HD" block featuring three Oscar-winning and two Oscar-nominated films from the Sony Pictures archives. The five-week schedule begins this Sunday, March 1st, at 7 p.m. ET with Oscar-nominated film Ali starring Will Smith as Muhammad Ali.
On the following Sunday, March 8th, Jamie Foxx and Gary Busey star in the Oscar-winning film The Buddy Holly Story. On March 15th, Jeff Bridges and the late Robin Williams star in Oscar-winner The Fisher King.
On March 22nd, Sony Movie Channel will present four-time Oscar-nominated film Five Easy Pieces (1970) starring Jack Nicholson and Karen Black. And, on the last Sunday of the month, Robert Redford's Oscar-winning film A River Runs Through It starring Brad Pitt, Craig Sheffer and Tom Skerritt will air on SMC.
Sony Movie Channel is available in on AT&T U-verse (Ch. 1791  HD), DIRECTV (Ch. 568 HD), DISH (Ch. 386 HD), Verizon FiOS TV (Ch. 735 HD), and on most major cable TV providers. Check your local listings.