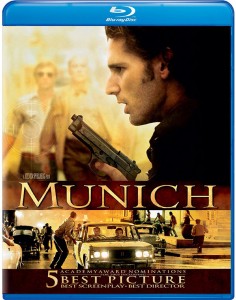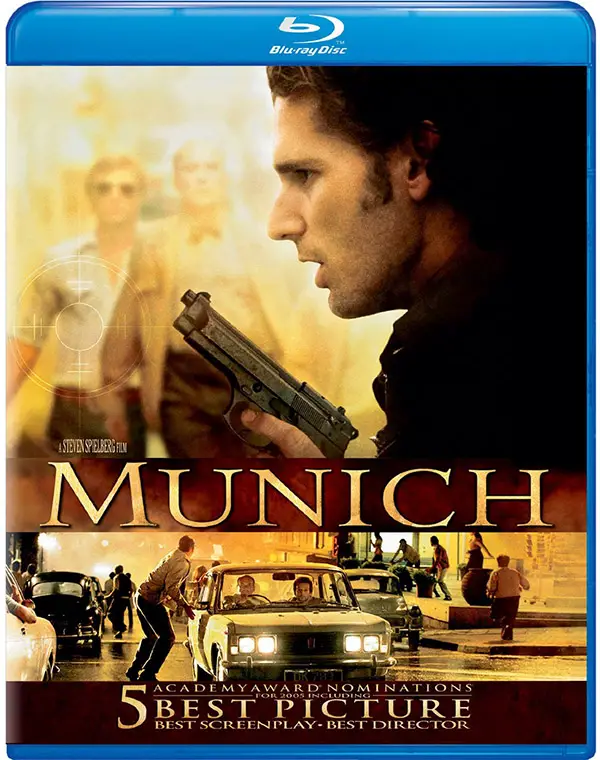 Steven Spielberg's Oscar-nominated film Munich has been digitally remastered from the original 35mm film for release on Blu-ray Disc, and will be available exclusively at Best Buy stores on Tuesday, February 17th. This is the first time the film will be released to Blu-ray, and will subsequently be made available at other retailers, including in Digital HD, on May 5th, 2015.
The Blu-ray release of Munich celebrates ten years since the film's theatrical premiere, with over an hour of bonus material including an introduction by director Steven Spielberg, and featurettes "The Mission, The Team," "Memories of the Event," and "Portrait of an Era" among other extras.
The Blu-ray Disc is formatted in 1080p at 2.35:1 widescreen aspect ratio on a BD-50. Audio is provided in English DTS-HD Master Audio 5.1, Dolby Digital 2.0 (Bonus Audio), and French Canadian – DTS, Digital Surround 5.1
Munich was directed by Spielberg and stars Eric Bana, Daniel Craig, and Geoffrey Rush. Co-written by Tony Kushner and Eric Roth, the movie is based on real events following the assassination of Israeli athletes at the 1972 Munich Olympics.
Munich was nominated for a total of five Academy Awards including Best Picture, Best Director, Best Adapted Screenplay, Best Editing and Best Original Score.
Best Buy is taking pre-orders of Munich on Blu-ray Disc for a modest $14.99.