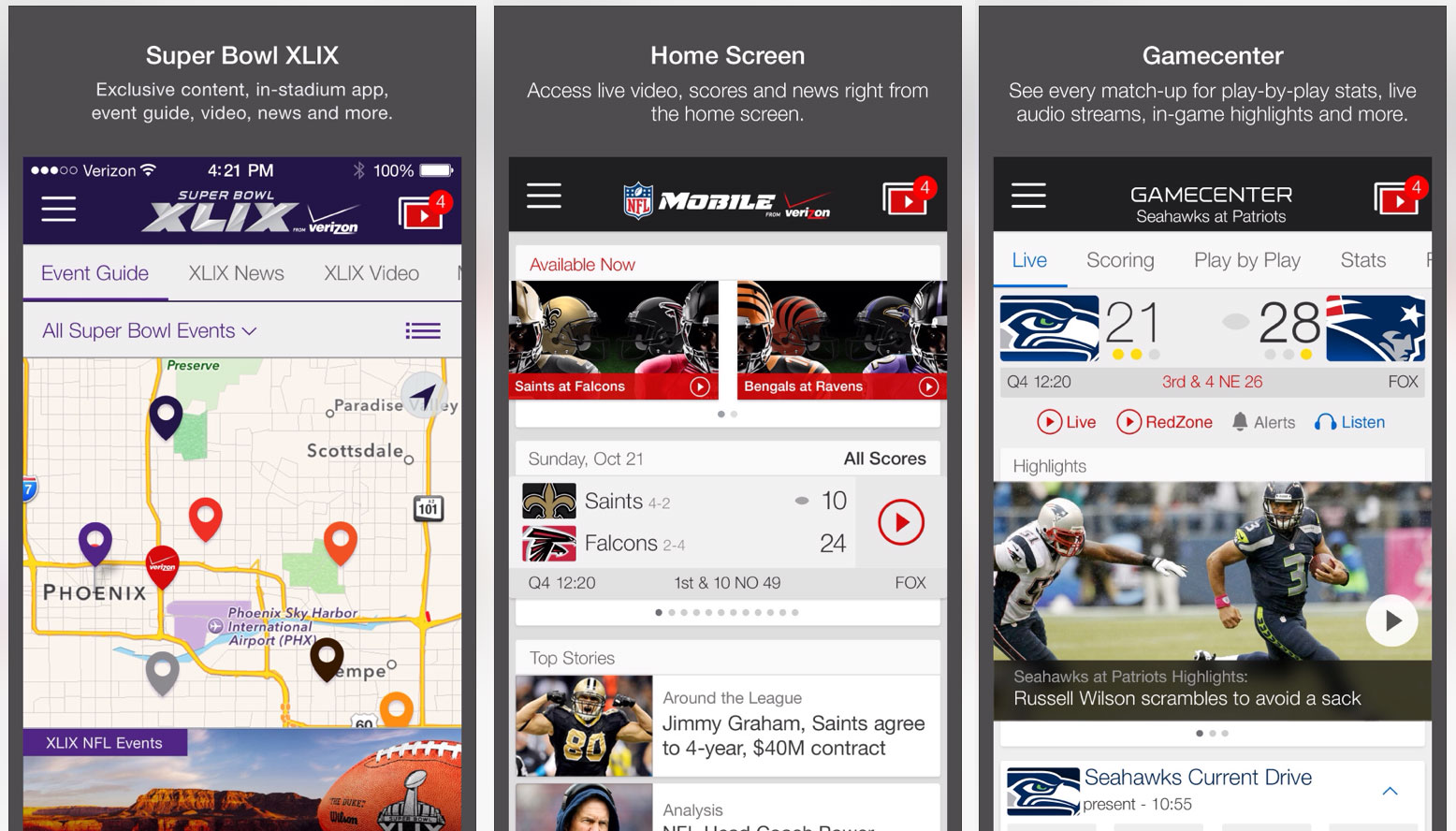 This week the NFL released an update to the NFL Mobile app for Android and iOS devices that makes a great Super Bowl companion. With the update comes several useful features including a map and guide for Super Bowl events in Arizona, as well as the ability to sync Fan Mobile Pass for the NFL Experience where you can "tap-in" take greenscreen photos, win prizes, and participate in games.
As well as several bug fixes, the updated NFL Mobile app also provides news, video clips, the game center, Media Day player cams, and access to this year's high profile Super Bowl commercials. Users can also use the app to vote in Verizon's #WhosGonnaWin light show promotion.
Verizon FiOS customers with the "The More Everything Plan" will be able to exclusively stream Super Bowl XLIX to their smartphones via the NFL Mobile app.
While the live stream to phones will only be available for Verizon customers, others can live stream through NBC Sports Live Extra on PCs and Macs and through the NBC Sports Live Extra app for tablets.
The app for Apple devices requires iOS 7.0 or higher, while Android OS requirements vary by device.