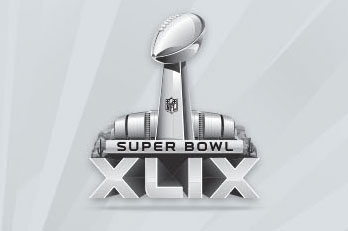 If you can't be near a big-screen TV for Super Bowl XLIX this Sunday, NBC has got you covered. The network promises 11 hours of live coverage on Feb. 1st starting at 12 p.m. Eastern Time. The live stream will include the pre-game show, halftime show with Katy Perry, and post-game show on the network. In addition, NBC will stream Season 2: Episode 9 of "The Blacklist" starring James Spader.
Viewers can stream the Super Bowl and the events surrounding it by going to the NBC Sports Live Extra website or through the NBC Sports Live Extra app for Android and Apple tablets. (Live viewing of the Super Bowl on smartphones will be limited to Verizon FiOS customers with the NFL Mobile app and "The More Everything Plan.")
The website and apps typically need to be authenticated by entering the username and password associated with a paying customer's TV service, but during the Super Bowl and the 11-hour window log-in will not be required.
As such, the network hopes to promote use of the streaming service for future programming and to promote the adaptation of TV Everywhere initiative.
For customers who enjoy the high profile commercials during the Super Bowl, the live stream may differ from the traditional broadcast in terms of which ads are run.
Both the Patriots and Seahawks go into Super Bowl XLIX with 14-4 records, but only one team will end up 15-4 for the 2014/2015 season.
The last time the New England Patriots were in the Super Bowl was 2012, when they lost to the New York Giants for the second time. In last year's Super Bowl, the Seahawks defeated the Denver Broncos handily, 43-8.