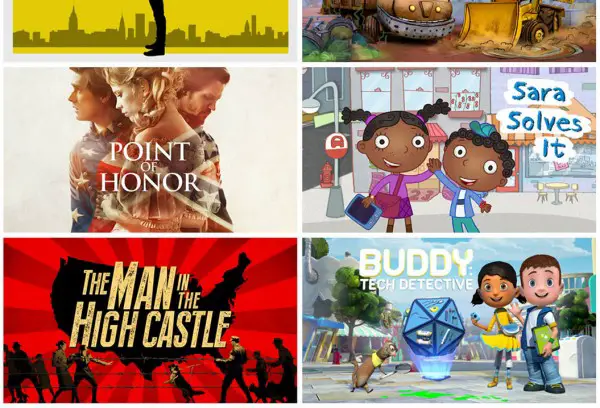 Still flying high from the original series "Transparent" winning two Golden Globe awards, Amazon Studios has launched its pilot season with a number of first episodes available for Amazon customers to watch free-of-charge. You don't have to be a Prime member to view the pilots, just an Amazon customer. And, those who want to participate in deciding which shows get a full season run can do so by taking an online survey. There are thirteen new pilots available to watch that range in genre from dramas to documentaries to children's shows. One of the more anticipated titles, "The Man in the High Castle," comes from Executive Producer Ridley Scott (Blade Runner). The pilot is based on Philip K. Dick's award-winning novel of the same name that explores an alternate history in which the United States and its allies lost World War II.
Have you seen any of the pilots yet? Feel free to give your reviews in the comments below.
Amazon 2015 Pilot Season Titles
Comedy
"Salem Rogers: Model of the Year 1998" (TV-MA)
"Down Dog" (TV-MA)
Childrens
"The Stinky & Dirty Show" (TV-Y)
"Sara Solves It" (TV-Y)
"Just Add Magic" (TV-G)
"Table 58" (TV-G)
"Niko and the Sword of Light" (TV-G)
Documentary
"The New Yorker Presents" (TV-MA)
Drama
"Buddy: Tech Detective" (TV-Y)
"Point of Honor" (TV-MA)
"The Man in the High Castle" (TV-MA)
Drama/Comedy
"Cocked" (TV-MA)
"Mad Dogs" (TV-MA)
Get more news about Amazon Instant Video.