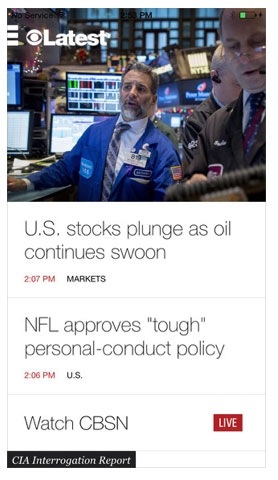 The latest update to the CBS News app for Apple iOS devices now streams CBSN programming with live anchored coverage and original CBS News reporting from the 24/7 channel. The app also gives users access to on-demand news segments and full shows from CBS Evening News, CBS This Morning, 60 Minutes, 48 Hours, and other programs.
CBS News app has been redesigned as a single, universal app for all of Apple's mobile devices, including iPhone, iPad and iPod touch. The app has also been updated to be compatible with iOS 8.
Other updates to CBS News include bigger story headlines, adjustable font sizes, expanded subcategories from CBS News programs, and improved "Related" stories, videos, and image galleries results.
Push notifications from breaking news topics, sharing stories via Facebook, Twitter and email, and expanded coverage of news stories have also been updated within the app.
The CBS News app from CBS Interactive requires iOS version 7.0 or higher, and is available to download free of charge from the Apple Store.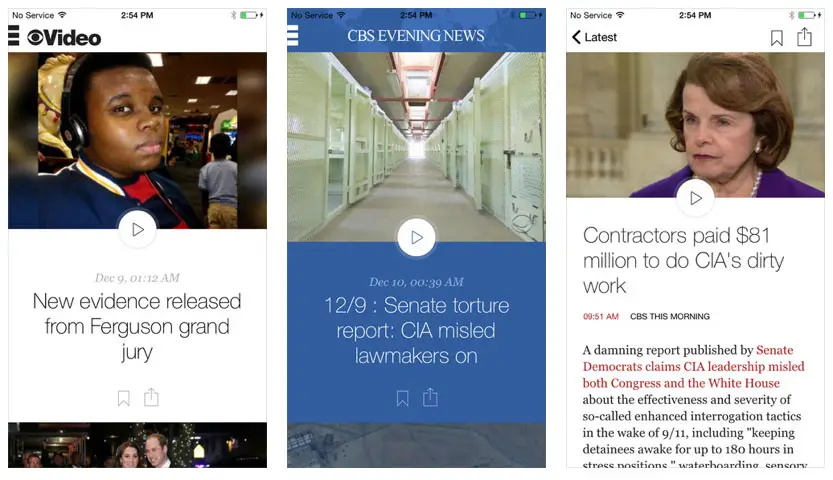 Source: Apple iTunes App Store