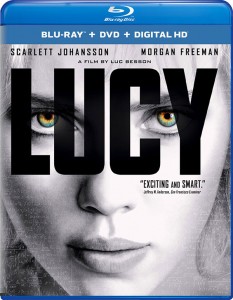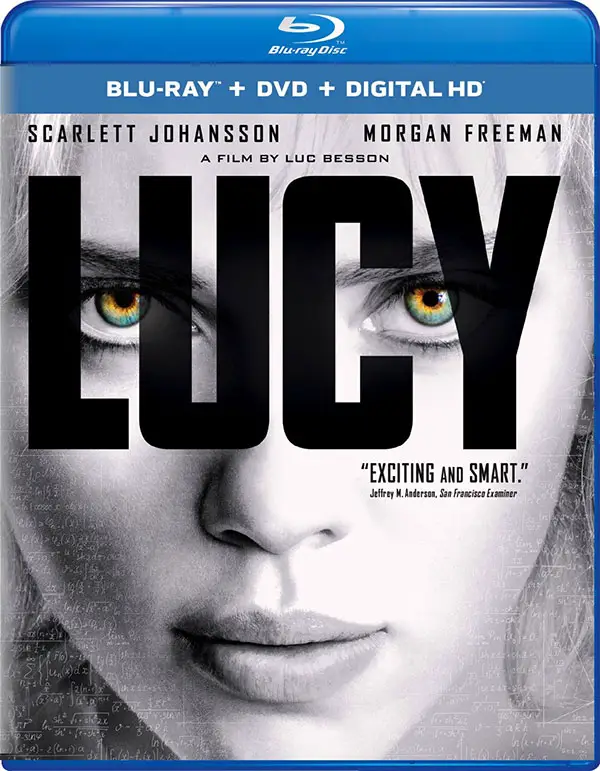 Universal Studios Home Entertainment has announced the release dates for Lucy to home media formats including Blu-ray Disc, DVD and Digital HD. The digital release of Lucy will pre-date disc releases by two weeks, launching on Tuesday, January 6, 2015. Blu-ray, DVD, and rental options will follow on January 20, 2015.
For extra material, both the Blu-ray Disc and DVD will include the bonus "Cerebral Capacity – The True Science of Lucy" hosted by Morgan Freeman. In addition, the Blu-ray Disc combo pack will include the exclusive featurette "The Evolution of Lucy" featuring Scarlett Johansson, Morgan Freeman and Director Luc Besson.
The Blu-ray Combo pack from Universal also packs access codes for a Digital HD copy of the film redeemable though UltraViolet or iTunes. The inclusion of iTunes is always a nice addition to combo editions, allowing Apple users (and Windows users with iTunes) to expand upon their digital movie library.
On Blu-ray Disc, Lucy is formatted in 1080p at 2.40:1 widescreen aspect ratio with English DTS-HD Master Audio 5.1 and Dolby Digital 2.0.
Lucy was directed by Luc Besson (La Femme Nikita) and stars Scarlett Johansson (The Avengers) and Academy Award winner Morgan Freeman (The Dark Knight Rises) in the sci-fi thriller that was also written by Besson.