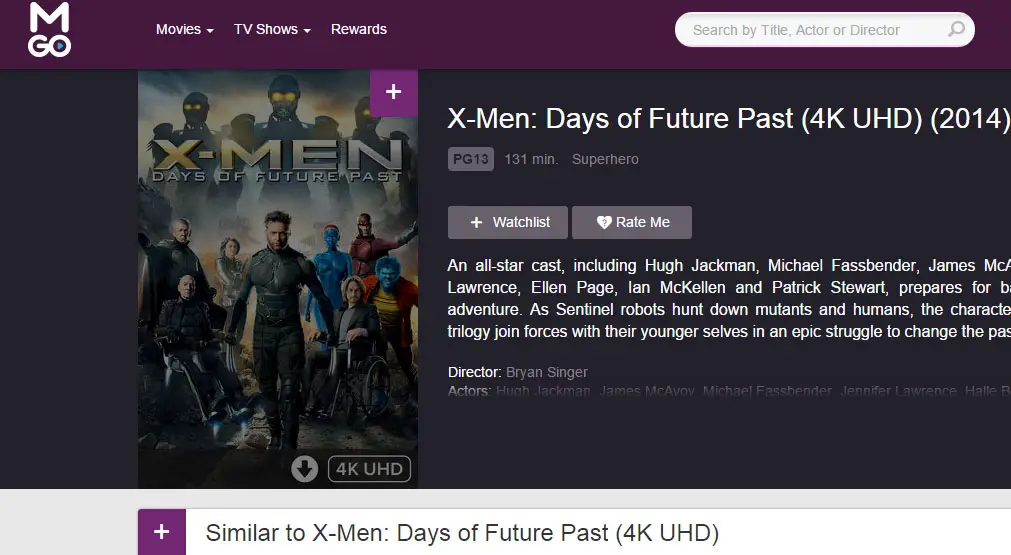 Samsung & M-Go have teamed up offer titles in 4k on Samsung UHD TVs in a joint venture with Technicolor and DreamWorks Animation. Under the partnership, select new films such as Neighbors, Sin City: A Dame to Kill For and X-Men: Days of Future Past are available upon launch of the service, with 100 titles planned by the end of 2014. Through the M-Go app for Samsung Smart UHD TVs, the price of renting 4k titles will be about $1-$2 higher than HD titles, and about $3-$5 more than HD titles to purchase.
Since new releases from M-Go cost about $5.99 to rent and $19.99 to purchase in HD, new UHD titles will most likely cost around $7.99 to rent and $24.99 to purchase.
M-Go says the 4k UHD content on M-Go is either authored in native UHD, post-produced in UHD, or pre-processed from licensed content partner sources. Samsung and M-Go call the partnership the "first UHD transactional video on demand streaming service" to be offered in the U.S.
"The image quality of M-GO 4K Ultra HD content delivered through Samsung's market leading UHD TVs will truly impress viewers with unprecedented picture quality," said M-GO COO Christophe Louvion.
While Sony has its own 4k video service specific to Sony Bravia 4k TVs, the Samsung partnership with M-Go opens the door for Samsung UHD TV owners who were previously limited mainly to several titles offered in the Samsung UHD pack and Netflix originals streaming in 4k.