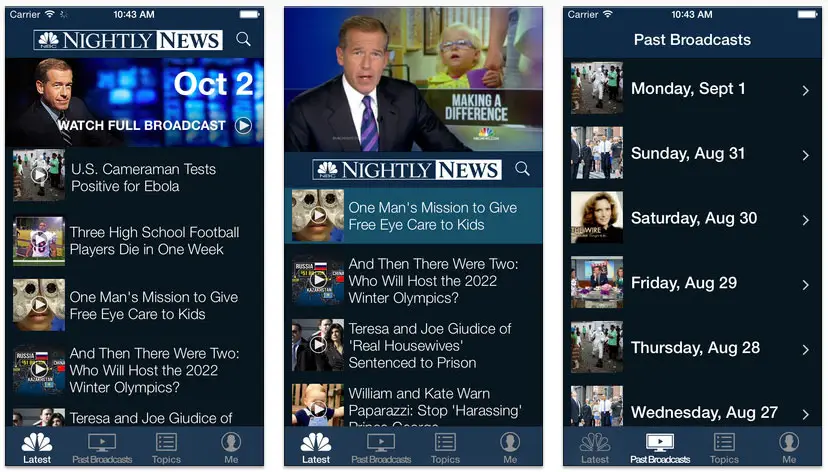 The NBC Nightly News app for both Google Android and Apple iOS devices has been updated with a streamlined new interface, access to archived podcasts, and overall performance improvements. The Android app, Version 2.0.1, also fixes a specific problem that caused the app to crash upon startup. Both the Android and iOS versions of the app also include "substantial" bug fixes that users experienced while using the app, many of which resulted in crashes while using the app.
While the interface is much cleaner than previous versions, many users have been experiencing more crashes with the update, and have been complaining about the frequency of commercial interruptions. One Android user commented that "I should have stayed with the previous version." Other users are asking for Chromecast support.
The apps from NBC News Digital LLC let you watch ad-supported individual segments or entire shows from Nightly News broadcasts, catch up on past broadcasts, view exclusive online videos, and share content through Facebook, Twitter, and Email.
NBC Nightly News for Android requires version 2.3 or higher, while the app for Apple devices requires iOS 6.0 or higher. Both apps are available to download free of charge from Google Play or Apple iTunes.