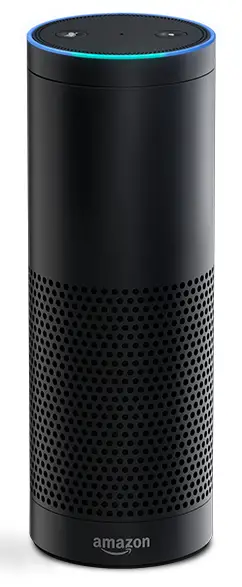 Amazon seems to be introducing new products every day, and today is no different as the company announced a speaker device that recognizes voice commands through a system of microphones. Called Echo, users can ask the device for weather conditions, to play music by a certain artist, and make web searches even while music is playing. Echo also runs on Amazon Web Services via Wi-Fi connection, and stores information in the cloud to supposedly improve a user's interaction with the device over time.
According the product demo video, Echo will only respond to a wake up word (which is essentially a name for the device) that customers can choose themselves. Users will also be able to get supporting apps for FireOS, Android, iOS and desktop systems.
The speaker component of the Echo produces 360-degree omni-directional audio from Bluetooth-connected devices running iTunes, Spotify, and other music applications.
Orders for the Echo are currently by "Invitation Only," but Prime members who receive an invitation can purchase the product for $99, which is $100 cheaper than the list-price of $199. Amazon says email invitations will be sent out in the coming weeks.