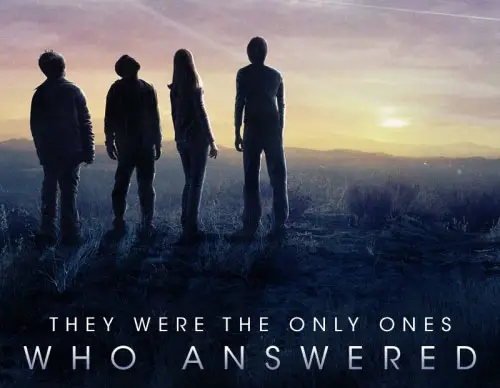 Earth to Echo has been released early to digital format through several online video distribution services such as Amazon Instant Video, Cinema Now, iTunes, Google Play, Target Ticket, and VUDU. The film will hit stores on Blu-ray and DVD disc formats on Tuesday, October 21st.
For your reference we took a look all the available places to purchase Earth to Echo in digital format and found the average price is $14.99 for the Digital HD version, and $12.99 for the film in Digital SD.
For those of you building up your UltraViolet-based digital movie collection, UV-supporting digital services include Target, Walmart's Vudu, and Best Buy's Cinema Now. Once you link your accounts from Cinema Now, Target and Vudu, your library will contain all titles purchased within the UltraViolet database.
Earth to Echo was distributed in the U.S. by Relativity Media and produced by Panay Films/Walt Disney Studios. The film was directed by Dave Green and stars Astro, Teo Halm, Reese C. Hartwig, and Ella Wahlestedt.
"Earth to Echo" Digital SD/HD Price Comparison*
Apple iTunes $14.99 (HD) $12.99 (SD)
Amazon Instant Video $14.99 (HD) $12.99 (SD)
Best Buy Cinema Now $15.99 (HD) $14.99 (SD)
Google Play $14.99 (HD) $13.99 (SD)
Target Ticket $14.99 (HD) $14.99 (SD)
Vudu $14.99 (HD or HDX) $14.99 (SD)
Verizon FiOS On Demand $15.99 (HD) $14.99 (SD)
Xfinity On Demand NA
Sony Entertainment Network $14.99 (HD) $12.99 (SD)
Xbox Video $14.99 (HD) $13.99 (SD)
*At time of article publication.