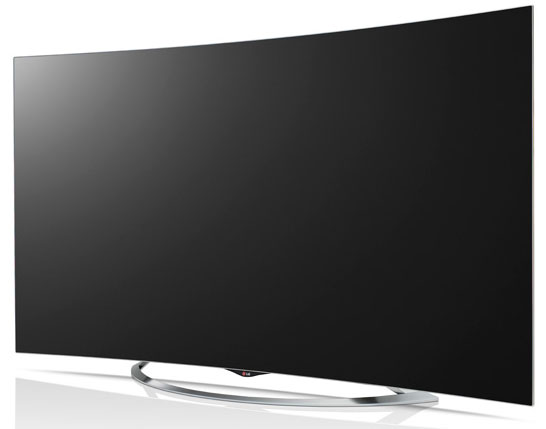 LG will show off the first OLED 4k TV at a special VIP event at the Video & Audio Center in Santa Monica, California tonight. The 65-inch 65EC9700, selling for $9,999, will ship later this month to stores nationwide. The TV is list-priced at $11,999 on LG's website. Video & Audio Center has four Los Angeles locations, but only the Santa Monica store will show the TV this evening.
The 65EC9700 supports HEVC/H.265 decoding for streaming 4k video, 4 Color Pixel screen technology (made up of red, green, blue, and white pixels), and the webOS platform for connectivity with other devices. The 4k TV also includes LG's Tru-4k Engine Pro that utilizes a dual chip, 6-step process to upscale non-4k content.
The LG 65EC9700 is designed with a subtle curve and bezel-less "Cinema Screen" design that's only 4.5 millimeters at the thinnest point. Without the stand, the TV measures 57″ x 32.6″ x 2.2″ overall.
LG will also offer the 4k OLED technology in a larger 77-inch class. The 77EG9700 (previously named 77EC9700), was awarded Best of Innovations at CES 2014 by Digital Trends and will be available in November at a retail price of $24,999.