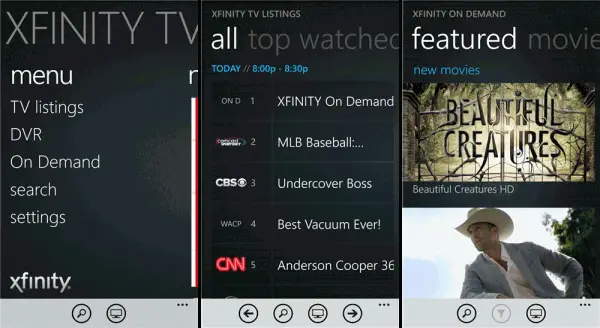 Comcast customers in the San Francisco Bay Area and Houston markets now have live in-home streaming and X1 DVR with cloud technology via the Xfinity TV App for Android and iOS devices. For those who want to partake, it means live TV and recorded programs can be streamed directly to tablets and phones for viewing anywhere their home Wi-Fi network reaches.
Customers in those markets can also download content for viewing later, anywhere. In effect, downloaded movies and TV shows are no longer dependent on the main DVR at home. The downloaded content can be viewed anywhere – on a plane, during a long car trip, or wherever else.
And, the Xfinity TV App connected to the X1 at home gives users DVR features such as channel guide, On Demand, and program management just as if on your main TV.
The X1 DVR with cloud and live streaming capabilities are already available in Atlanta, Baltimore, Boston, Chicago, Philadelphia and Washington D.C. markets. Comcast says they expect to offer the services to most X1 customers by the end of the year.