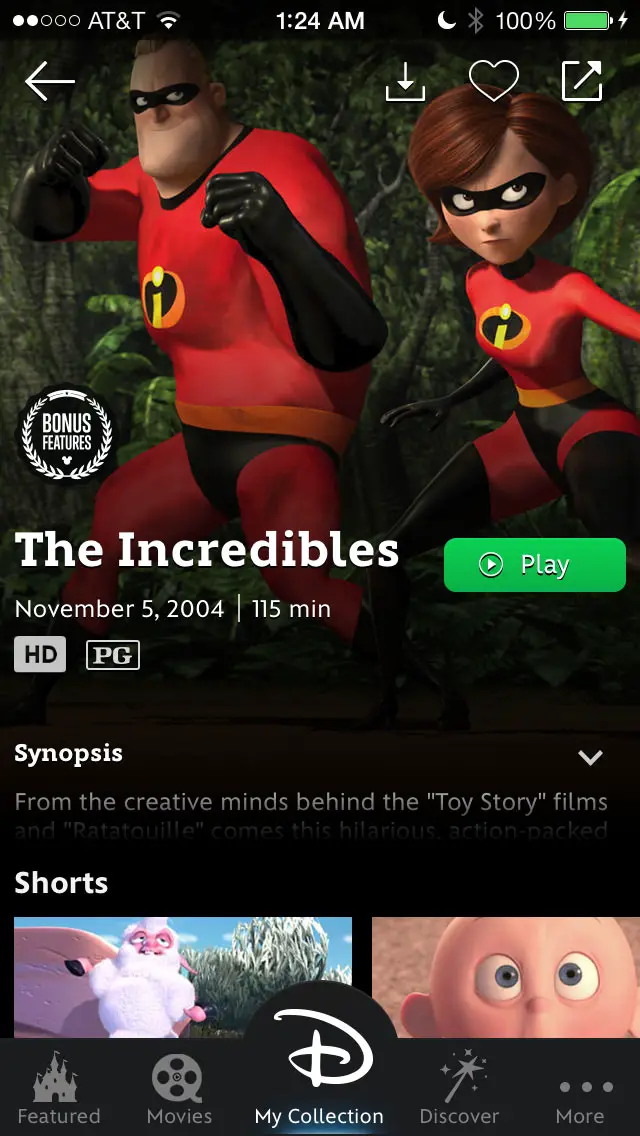 Some of you may have found the last version of the Disney Movies Anywhere app to be a bit clunky, with random log-outs and crashes, and sometimes corrupted videos. But the most recent update to the app for iOS devices addresses many of the issues that came up in the last version, and, adds better download functionality over Wi-Fi. (Notice the little download icon next to the heart in the app screenshot.)
The Version 1.1.0 update also adds a retry mechanism for streaming and downloads, as well as improvements in keeping the user logged into DisneyID.
In addition, the app update also fix defects and bugs, and addresses corrupt or disappearing downloads.
Last month, the Disney Movies Anywhere app was updated to allow log-in from users outside the US.
The Disney Movie Anywhere app first launched for Apple iOS devices in February this year. Disney is still offering a free digital copy of The Incredibles upon sign-up and installation of the app for iOS devices.
The app from Disney is compatible with Apple iPhone, iPad, and iPod touch devices, and requires iOS 7.0 or later.