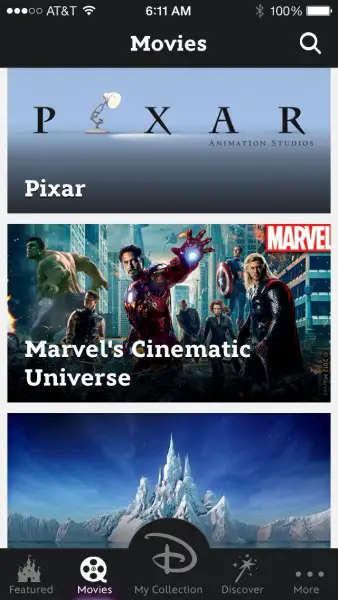 Here's some good news for folks traveling abroad. The newest update to the Disney Movies Anywhere app allows log-in outside the United States, a feature that was previously restricted to US-based internet connections only.
The Version 1.0.13 update also allows users to pre-order movies that are currently playing in theaters, or that are returning from the Disney archives. In addition, the update fixes some bugs and adds performance improvements. The 22MB file is available to download free-of-charge from Apple iTunes.
The app from Disney is compatible with Apple iPhone, iPad, and iPod touch devices, and requires iOS 7.0 or later.
The Disney Movie Anywhere app first launched for Apple iOS devices in February this year. For a limited time Disney is offering a free digital copy of The Incredibles upon sign-up and installation of the app for iOS devices.
The Android version of the app, last updated in May, still requires a US-based internet connection for login.