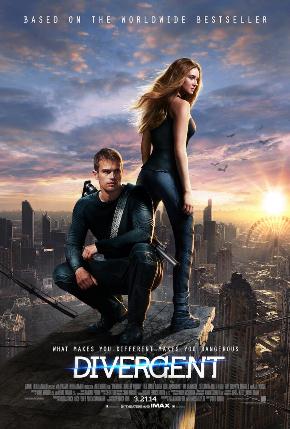 Lionsgate's newly released app for the film Divergent offers over four hours of bonus and interactive content, but even more features for Comcast Xfinity customers who purchase the digital title through the Xfinity On Demand digital store. The app, available to download free-of-charge from the Apple iTunes store, gives authenticated Xfinity customers first access to scenes from multiple angles, 360-degree views of the red carpet at the premiere, and a virtual reality audio experience. Comcast says the app's existing content combined with the enhanced content for Xfinity customers totals over 6-1/2 hours.
The digital release of Divergent predates the August 5 debut of the film on Blu-ray and DVD.
"We are providing studios with a platform to enhance the digital ownership experience by continually adding new content and experiences for customers that will immerse them in the worlds of these films like never before, first on their favorite mobile devices, and soon on the TV via X1," said Matt Strauss, General Manager and Senior Vice President, Video Services, Comcast Cable.
"We're constantly exploring ways to use new content-gathering technologies to extend our franchises for digital platforms," said Lionsgate President of Worldwide Television & Digital Distribution Jim Packer. He added, "franchises like Divergent create visually rich landscapes lending themselves to a whole new way of storytelling.