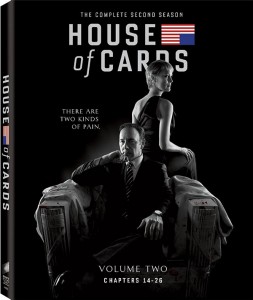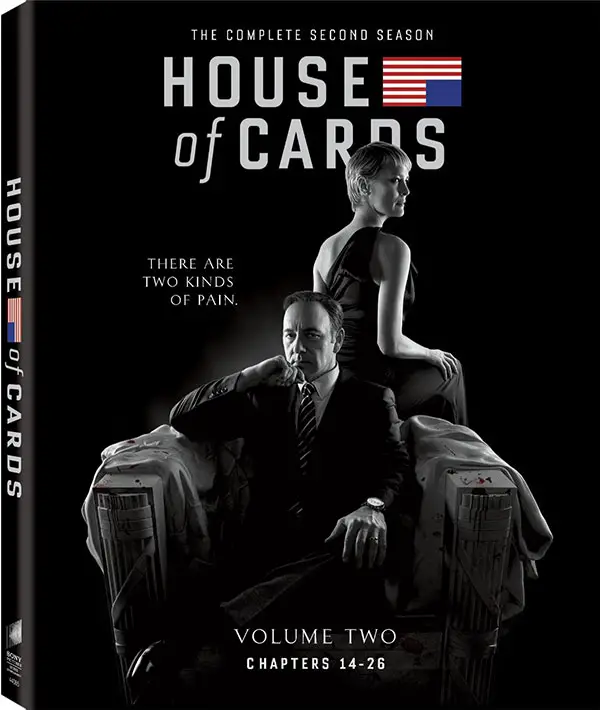 20th Century Fox has released The Grand Budapest Hotel to Blu-ray Disc and Digital HD via UltraViolet. The comedy was directed by Wes Anderson who brought in an all-star cast including Willem Dafoe, Adrien Brody, Ralph Fiennes, F. Murray Abraham, Harvey Keitel, Jude Law, and Jeff Goldblum.
Sony Pictures Home Entertainment is distributing Season Two of the Netflix original hit series House of Cards. The 4-disc set includes all episodes of the second season (labeled Chapters 14-26) that star Kevin Spacey as Francis Underwood and Robin Wright as his wife Claire. House of Cards: Season 2 also includes Digital HD copies of the film via UltraViolet access code.
The LEGO Movie from Warner Home Video is available is several editions including a 2-Disc DVD edition with UltraViolet copy, 2-Disc Blu-ray edition with DVD and UltraViolet copy, and 3-Disc Everything is Awesome Edition with Blu-ray, DVD, UltraViolet copy, Exclusive Minifigure, Exclusive Content, and Bonus Blu-ray 3D.
And, Criterion Collection has released a digitally remastered high-definition transfer of Peter Weir's psychological mystery Picnic at Hanging Rock (1975). The film is centered on the disappearance of several school girls near a geological formation known as the Hanging Rock. The Blu-ray Disc, formatted with 5.1 surround DTS-HD Master Audio, features bonus material such as interviews with cast, producer, and Peter Weir, documentaries, a booklet, and Weir's award-winning documentary Homesdale (1971). The 3-Disc edition also comes with two DVDs.
New Blu-ray & Digital releases, June 17, 2014
House of Cards: Season 2 (Blu-ray + UltraViolet)
The Grand Budapest Hotel
The LEGO Movie (3 editions available)
Picnic at Hanging Rock (1975)
The Machine
Joe
Walk of Shame (Blu-ray + DIGITAL HD with UltraViolet)
Walk of Shame (Blu-ray + DIGITAL HD with UltraViolet)
Joy Ride 3: Roadkill
Shiki : Complete Series S.A.V.E. (Blu-ray/DVD Combo)
Judex
Blue Wild Angel: Jimi Hendrix Live At The Isle of Wight
Beneath Hill 60
The Monkey's Paw
King, B.B. – Life Of Riley
Hearts And Minds (Blu-ray + DVD) (1974)
Tosh.0: Collas Plus Exposed Arms
Final Member