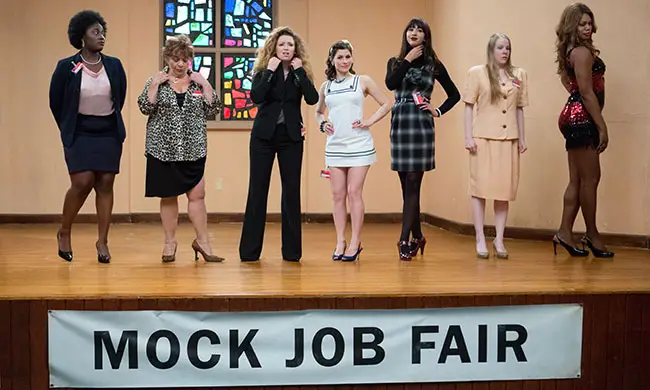 The second season of Orange is the New Black more than lives up to the dramatic achievement that is season one. The show's strength lies with its wide ensemble of supporting characters that are quirky yet fully realized. In season one, protagonist Piper Chapman serves as a 'straight man' and we acclimate to prison life alongside her. Piper's sense of normal helps keep the show grounded in a prison that is anything but.
This makes the creative choice to whisk Piper away from Litchfield in the first episode of the new season especially bold. The only familiar prisoners are Piper and her lover Alex Vause, a move that powerfully heightens the level of empathy we feel for Piper. All she wants (as well as the viewer) is to be back in her own familiar prison surroundings.
The best parts of the rest of the season have little to do with Piper. The old characters retain their remarkable depth, but a few new characters really steal the show. If the show has a theme it may be something along the lines of "People aren't good or evil, they're complicated and prisoners are no exception." That being said, the conniving Vee is about as close as it gets.
Brooke, a modern-day hippie with well-flexed vocal cords provides great comic relief, but the real show-stealer is Rosa. An ex-bank robber with a curse, Rosa's arc struggling with cancer is warmly heartbreaking and satisfying. Walter White ought to take notes.
The second season was released all at once to Netflix on June 12. The company began bankrolling original content like OITNB and House of Cards to help remain a competitive alternative to traditional television. With shows as high quality as this it's only a matter of time before cable TV potentially becomes the alternative to Netflix.