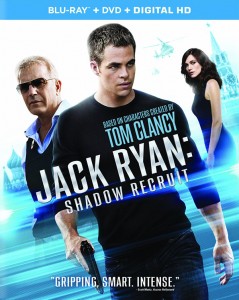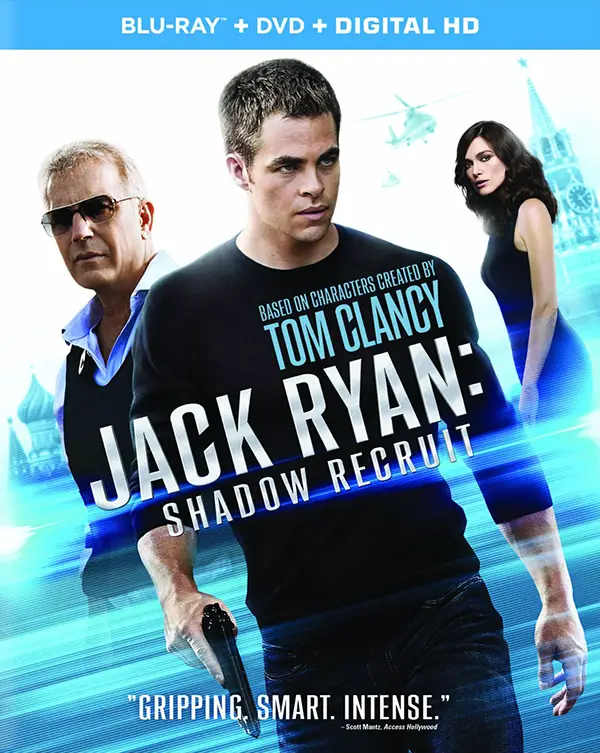 This week Jack Ryan: Shadow Recruit is available on Blu-ray Disc, DVD, and Digital HD. Each format is offered separately, as well as in a 2-Disc Combo from Paramount Home Media. Based on writer Tom Clancy's character and novels, Jack Ryan: Shadow Recruit stars Kenneth Branagh (Frankenstein), Chris Pine (Star Trek), Kevin Costner (Dances with Wolves), and Keira Knightley (Anna Karenina).
Universal Pictures' thriller Non-Stop starring Liam Neeson and Julianne Moore releases this week to Blu-ray Disc in a 2-Disc combo that includes DVD and Digital HD copy via UltraViolet. Although the film was previously released to Digital Download on May 27, you can purchase the disc versions of Non-Stop or watch On Demand starting June 10.
And, Cosmos: A Spacetime Odyssey releases to a 4-Disc Blu-ray edition from 20th Century Fox as well as a 4-Disc DVD set. Hosted by Neil deGrasse Tyson, the 13 episode documentary series explores how humans discovered where we exist in space and time. Individual epsiodes are also available to purchase through streaming services such as Amazon Instant Video and Vudu.
Here's a list of notable new releases this week on Blu-ray Disc, DVD & Digital HD:
Jack Ryan: Shadow Recruit (Blu-ray + DVD + Digital HD)
Non-Stop (Blu-ray + DVD + DIGITAL HD with UltraViolet)
Cosmos: A Spacetime Odyssey
Quadrophenia: Live in London (The Who)
Seattle Seahawks Road to Super Bowl 48
Devil's Knot (DVD/BD Combo)
Date A Live: Complete Series (Limited Edition Blu-ray/DVD Combo)
Tim's Vermeer
Kismet (1955)
All That Heaven Allows (1955) (Blu-ray + DVD)
Bushido Man: Seven Deadly Battles
Alan Partridge
L'eclisse (1962) (Blu-ray + DVD)
Ray Donovan: Season 1
Spike Lee Joint Collection 1
Capital
True Detective
Omar
Patrick: Evil Awakens
Maoyu Complete
http://youtu.be/DKaiUxBk8oY