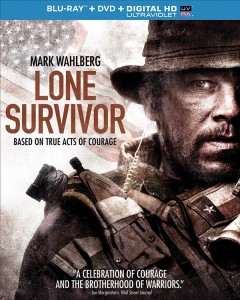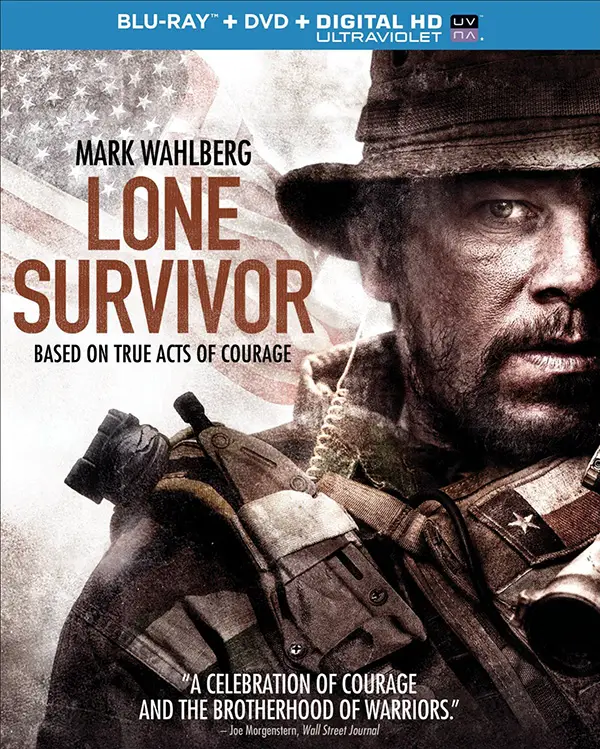 This week Lone Survivor starring Mark Wahlberg is available in a 2-Disc Blu-ray edition with DVD and Digital HD copy via UltraViolet. Although the film was already released to digital download, the disc edition contains 6 featurettes including "Will of the Warrior" and "The Fallen Heroes of Operation Red Wings." Lone Survivor was directed by Peter Berg (Battleship) and also stars Emile Hirsch (Into the Wild) and Ben Foster (3:10 to Yuma).
20th Century Fox's Son of God is now available in a Blu-ray combo that includes a DVD and Digital HD copy via UltraViolet license. And, the 2014 remake of Robocop starring Joel Kinnaman, Gary Oldman, and Michael Keaton is now on Blu-ray. The 2-Disc edition from MGM includes a Blu-ray, DVD, and Digital HD copy.
For TV shows, HBO's True Blood: The Complete Sixth Season has been released to a 4-Disc set with Digital Copies. Workaholics: Season 4 hits shelves in a 2-Disc Blu-ray edition from Comedy Central. And, Sony Pictures Home Entertainment has issued Breaking Bad: The Complete Series to Blu-ray in a 16-Disc set. (Unfortunately the last two titles mentioned don't come with digital copies.)
It's a big week for Blu-ray and Digital releases. Here's a list that covers most of the new titles now available. Digital copies are indicated in parenthesis.
New on Blu-ray Disc and Digital Copy, June 3, 2014
Lone Survivor (Blu-ray + DVD + Digital HD with UltraViolet)
Robocop (Blu-ray + DVD + Digital HD with UltraViolet)
Son of God (Blu-ray + DVD + Digital HD with UltraViolet)
True Blood: The Complete Sixth Season (Blu-ray + Digital Copy)
Breaking Bad: The Complete Series
Attack on Titan, Part 1 (Blu-ray / DVD Combo)
Birdcage (1996)
Super Duper Alice Cooper
Ravenous
Attack on Titan, Part 1 (Limited Edition Blu-ray / DVD Combo)
In the Blood
Workaholics: Season 4
The Break-Up (Blu-ray + DIGITAL HD with UltraViolet)
Bridget Jones: The Edge of Reason – 10th Anniversary Edition (Blu-ray + DIGITAL HD with UltraViolet)
Alexander, The Ultimate Cut (10th Anniversary Edition) (Blu-ray + UltraViolet)
Don Carlo
Falling Skies: Season 3
Ringer
Death Bed: The Bed That Eats
King & Country (1964)
Cousin Jules
Nature: Snow Monkeys
Timeless 2013 Le Film
Kissing Jessica Stein
Outsiders: Complete Novel Edition
Knight Templar
Falling Skies: Season 3
The Break-Up (Blu-ray + DIGITAL HD with UltraViolet)
You, Me and Dupree (Blu-ray + DIGITAL HD with UltraViolet)
Nutty Professor: 50th Anniversary