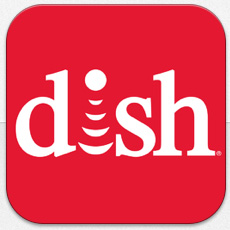 The Dish Anywhere app for iOS and Android devices has been updated for live coverage of the 2014 FIFA World Cup. In addition, both platform updates for tablets and phones have fixed bugs related to receivers showing as offline or not displaying at all, as well as fixing a problem with the guide that showed the wrong time, and other bug fixes. For Dish subscribers, the app for phones and tablets will provide access to Univision's live coverage of the FIFA World Cup from June 12th through July 13th.
The iOS Version 5.4.1 app is a 31.8MB file available to download free-of-charge at Apple iTunes. The Android version and file size vary according to size, and are available at Google Play.
The 2014 FIFA World Cup will be presented in the United States by ABC, ESPN and Univision. ABC and ESPN channels will cover all 64 of the matches in English, while Univision will provide Spanish broadcasts of the matches.