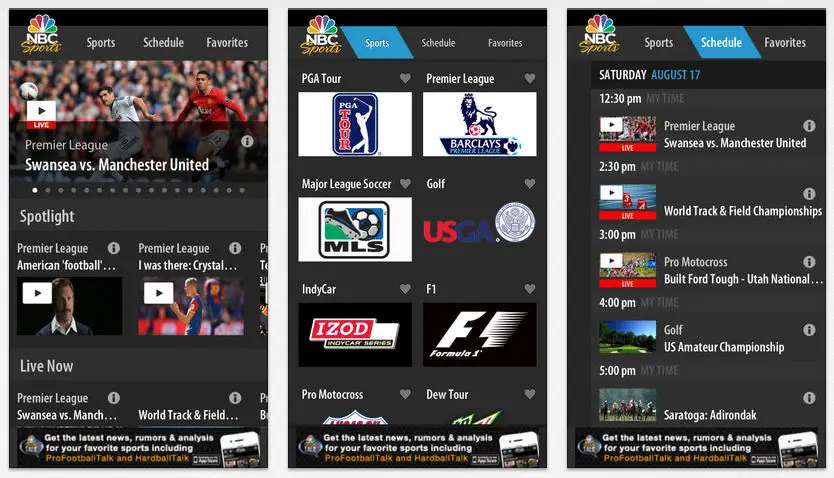 NBC Universal has released an update to the NBC Sports Live Extra app for Apple iPhone, iPad, and iPod touch devices. The new iOS version 2.3 includes performance enhancements that should indeed improve coverage of the upcoming 2014 Winter Olympics from Sochi, Russia. The app provides live streaming coverage of sporting events, video-on-demand content, some full event replays, schedules, and push notifications for event start times.
In the XXII Olympic Winter Games, NBC will provide over 1,000 hours of live streaming from all 15 participating sport categories. On traditional TV, the network will broadcast over 500 hours across NBC-owned networks NBC, NBCSN, CNBC, MSNBC and USA Network.
NBC recently announced plans to stream digital-only content through NBCOlympics.com and the NBC Sports Live Extra app, including the exclusive shows Gold Zone, Olympic Ice, and NBC's Olympic News Desk.
The 2014 Winter Olympics will commence on February 6 with the opening ceremony and end on February 23, 2014 with the closing ceremony.
The NBC Sports Live Extra streaming service is available to cable and satellite customers who authenticate the app using their customer user name and password.
As well as the 2014 Winter Olympics, the NBC Sports Live Extra app includes NHL Regular-Season and Stanley Cup Playoff games, PGA TOUR, U.S. Open, Notre Dame Football, French Open, Formula One, IndyCar, and Triple Crown horse racing.
Get more app information in our in our dedicated App News category.