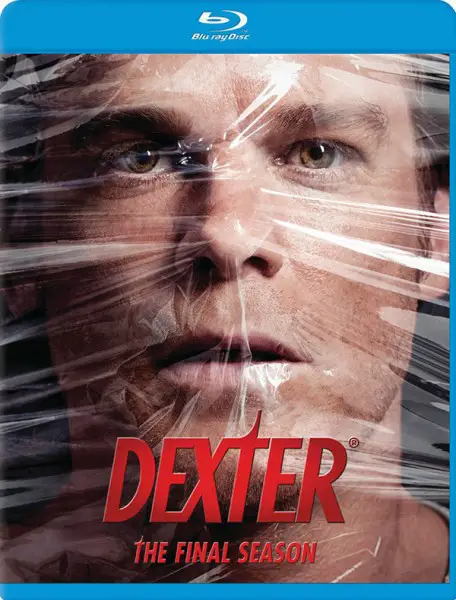 You may have seen the commercials over the past weekend for the release of Man of Steel to Blu-ray, DVD, On Demand, and Digital Copy. Today the film is available in several different editions (maybe even too many), including the typical Blu-ray and Blu-ray 3D Combo Packs, a Collector's Edition with special metal "S" glyph packaging and acrylic stand, and Limited Edition Gift Set with Collectible Figurine. The Blu-ray editions also include an UltraViolet digital copy to download to your PC, tablet or mobile device.
Dexter: The Complete Final Season comes in a 3-disc set with all twelve episodes of the eighth and final season of the hit Showtime series. The entire Dexter series has also been released to a 25-Disc set titled Dexter: The Complete Series Collection that comes in special wooden box, as well as an Exclusive Gift Set with booklet, never-before-seen footage, and special "head" packaging. (See packaging below.)
DreamWorks' animated feature Turbo is now available in either 2D or 3D Blu-ray Combo packs with DVD and Digital HD UltraViolet copy. And, JFK 50 Year Commemorative Ultimate Collector's Edition remembers fifty years since the assassination of John F. Kennedy in 1963.

See our picks for the week below. And, here's a link to new Blu-ray Disc releases available today at Amazon.com.
New Blu-ray Disc releases Nov. 12, 2013
Man of Steel (Blu-ray+DVD+UltraViolet Combo Pack)
Man of Steel (Blu-ray 3D + Blu-ray + DVD +UltraViolet Combo Pack)
Man of Steel Collectible Figurine Limited Edition Gift Set (Blu-ray + DVD + Ultra Violet Combo)
Man of Steel Collector's Edition (Blu-ray 3D + Blu-ray + DVD +UltraViolet Combo Pack)
Turbo (2D & 3D)
Dexter: The Complete Final Season
Dexter: The Complete Series Collection
Dexter: The Complete Series Collection Exclusive Gift Set
JFK 50 Year Commemorative Ultimate Collector's Edition
Akira: 25th Anniversary Edition
Blackfish
RWBY
Barbara
Lion of the Desert
All the Presidents Men
Paradise: Season One
City Lights (Criterion Collection)
Frances Ha (Criterion Collection)
Nosferatu: Kino Classics 2-Disc Deluxe Remastered Edition
Shoot the Sun Down: Director's Cut
Polar Bears: Ice Bear