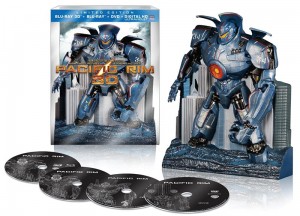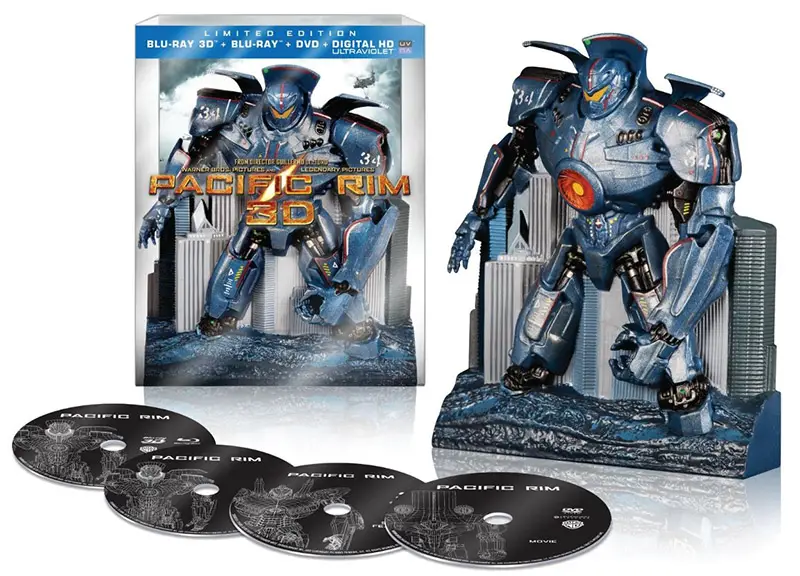 This week Warner Bros.' blockbuster Pacific Rim is available in several Blu-ray editions including Blu-ray 3D and Blu-ray Combo Packs that come with DVD and UltraViolet digital copies, as well as a 4-Disc Collector's Edition. Warner Home Video has also released Star Wars: The Clone Wars – The Complete Season Five in a 3-Disc set with all 20 episodes of the animated series. For those of you who want to catch up with earlier seasons, Star Wars: The Clone Wars – Seasons 1-5 (Collector's Edition) also hits shelves today.
20th Century Fox has several Blu-ray Disc titles out this week, including The Heat starring Sandra Bullock and Melissa McCarthy, as well as Season One of History Channel's television series The Vikings.
And, Universal drops quite a few Blu-ray Disc editions this week including the 1999 film Notting Hill starring Julia Roberts and Hugh Grant, Defiance: Season One, and the 2003 film Love Actually starring Liam Neeson, Alan Rickman, and Emma Thompson among an all-star cast.
Check out our picks for the week below. And, as always, here's a link to all new Blu-ray Disc releases
available at Amazon.
New Blu-ray Disc releases, October 15, 2013
Pacific Rim

Star Wars: The Clone Wars – The Complete Season Five

Star Wars: The Clone Wars – Seasons 1-5 (Collector's Edition)

Vikings: Season One

The Heat

Weird Science (1985)

High Plains Drifter (1973)

Love Actually

Shrek the Musical

Untold History of the United States

Maniac

In the Mouth of Madness

Eyes Without a Face (Criterion Collection)

The Eagle Has Landed (Collector's Edition)

Defiance: Season One

Eureka Seven AO: Part Two

Orson Welles' The Stranger: Kino Classics Remastered Edition

Notting Hill