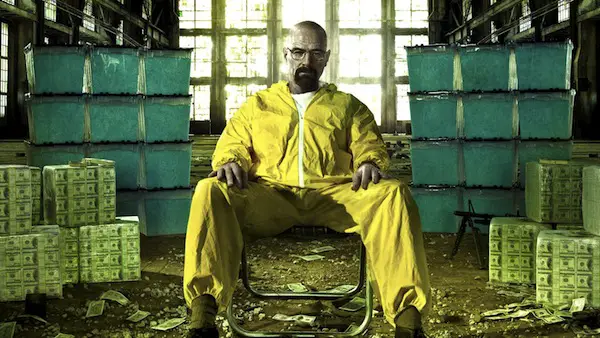 In a recent interview with Forbes contributor Allen St. John, Breaking Bad cinematographer Michael Slovis mentions that the show might not have found its success with audiences if not for the "perfect storm" of a visually creative mind creating a show during the advent of affordable home theater technology.
Slovis, who lensed 44 out of 62 Breaking Bad episodes from 2009 to 2012, recollects how series creator Vince Gilligan realized early on he wanted to craft a visual homage to Spaghetti Westerns with their distinctive desert vistas and ability to open up the action.  The filmmakers, including pilot lenser (and Oscar winner) John Toll, felt they could pursue that vision because of the mainstream adoption of widescreen HDTVs which are capable of showing more action their pan-and-scan 4:3 counterparts ever could.  With a bigger canvas on which to paint (with light) the creative team behind Breaking Bad were able to use the kind of cinematic flair and widescreen imagery that movie theaters often tout as the "big screen experience", while keeping the use of traditional close-ups to a minimum.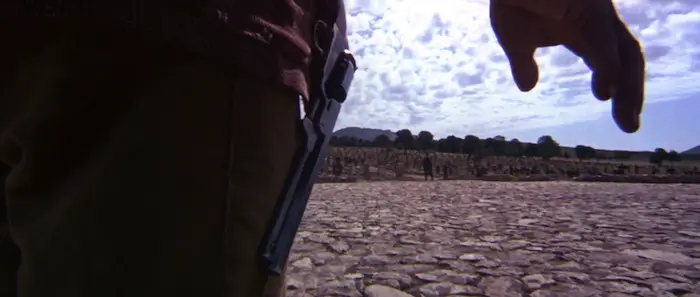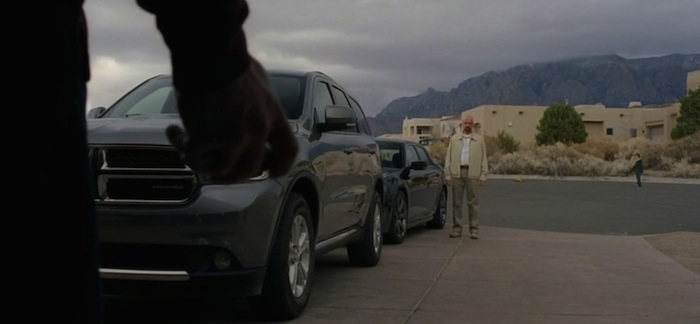 The images of Walter White, Jesse Pinkman, and their cohorts in crime were often filmed as panoramic shots that set the action against the barren but strangely beautiful New Mexico desert.  The show quickly became known, both with critics and fellow Hollywood creatives, as a gorgeously shot masterpiece that featured outlandish visual moments… something to watch and imitate when filming their own material.  That's not to say TV and, in particular cable shows, hadn't gone cinematic before.  From Miami Vice to The Sopranos TV has often casually imitated the look of big screen cinema, but here was a show that, from soup to nuts, required the look of old Sergio Leone movies to tell the tale of a man choosing to do evil and alienating, if not completely destroying, those around him.  The blasted landscapes on which the occasionally bloody action and Walter's Machiavellian machinations played out was as important to Breaking Bad's success as was Bryan Cranston's galvanic performance of Walter White/Heisenberg.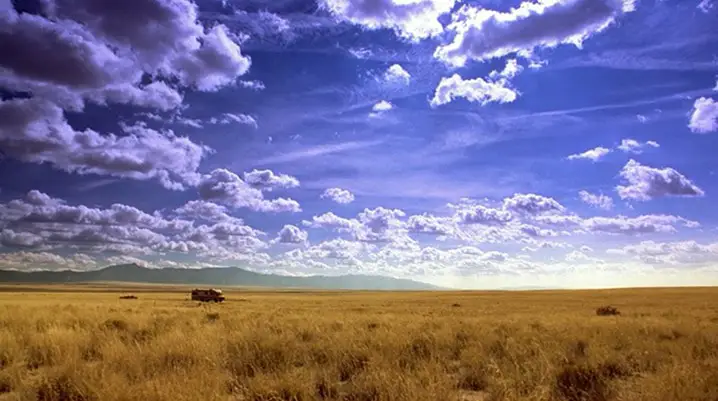 The unique visual look of the show as it appeared in the average home on a nice 1080p HDTV seemed to make a difference with viewers.  Since the show was shot on 35mm film, not video, Slovis states that this will allow Sony Pictures to eventually remaster and release Breaking Bad for 4K resolution Ultra-HDTVs and future formats that go beyond the current parameters for high-definition resolution.
While those lovely long shots of the New Mexico environment captured their attention, DVRs allowed them to time-shift the episodic TV novel of Mr. Chips transforming into Scarface to their convenience.  To Michael Sclovis, the DVR, and more importantly the binge-watching phenomenon that has transpired with the growth of streaming service, specifically Netflix, allowed people to keep up with the show and watch the character evolve in a way that appointment television programming would have never allowed… and thus, Breaking Bad was able to build up its audience.
These days if someone at a party or the office break room excitedly shares about a gotta-see, must-watch show, people don't feel left out of the conversation for long as, with DVRs and streaming services, they're able to fully participate and catch up instead of bemoaning the fact that they missed the bulk of a show that had an ongoing plot, or skipped crucial episodes.  Breaking Bad proves that the old model of TV distribution and scheduling is as dead as Gus Fring… sure it's still kinda walking around a bit, but it's no longer calling the shots and is wobbling on its last legs.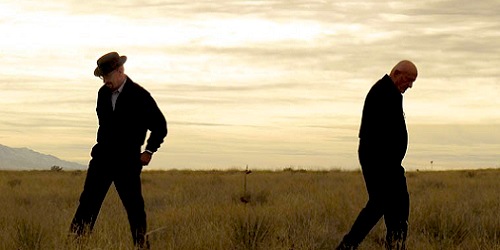 Considering that it was a product of AMC and Sony Pictures, Slovis goes out of his way to give props to Netflix as the main pipeline people had to the show (something Vince Gilligan has also done in interviews and while accepting awards)… .  He indicates that without Netflix, and the ability to binge watch episodes quickly, the show may never have found an audience beyond the critics and fellow industry admirers.  Somewhere in a Spanish-styled office complex in Los Gatos, Reed Hastings is smiling.