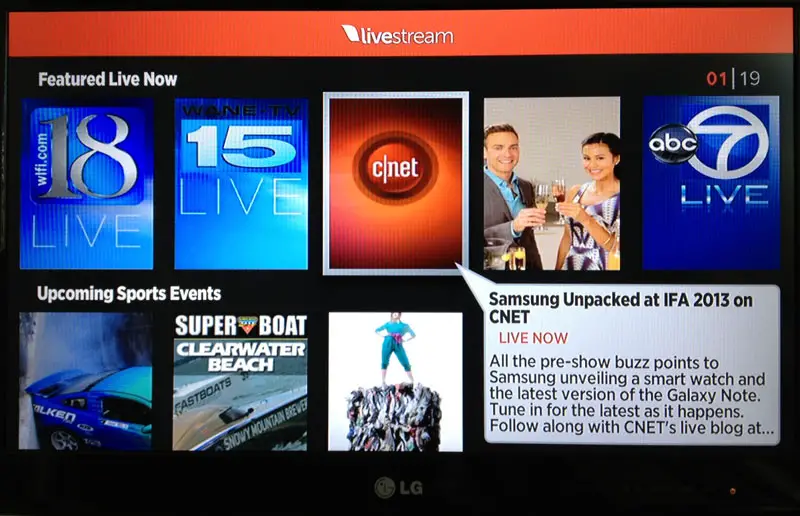 Finally, some decent live content on Roku that doesn't end in 3 minutes. Livestream is now available in the Roku Channel Store, providing access to local newscasts, technology shows such as CNET's coverage of IFA 2013, live sports events and concerts, and upcoming entertainment and technology events. Video is streamed in HD quality when available, and although you have no control over quality, the software automatically adjusts bitrate to provide the highest quality.
Livestream claims to stream over 60 local news stations from across the US, and promises to deliver live and upcoming content from the Associated Press, Facebook, HBO, Marvel Comics, the New York Times, SpaceX, and Warner Bros. Records.
Upcoming live streams will also feature Grammy and Oscar Red Carpet events, the Times Square Ball Drop, New York Fashion Week, TEDx talks, the Sundance Film Festival, and the Clinton Global Initiative.
While the streams still have plenty of quirks (typically experienced during programming switches and commercial breaks), and inconsistency in video quality (resolution is constantly varying between SD (or lower) and HD quality), Livestream is a welcome addition to the Roku Channel Store, and the main reason why we'll keep our Roku device connected.
You can find the Livestream channel in the "New" section of the Roku Channel Store.