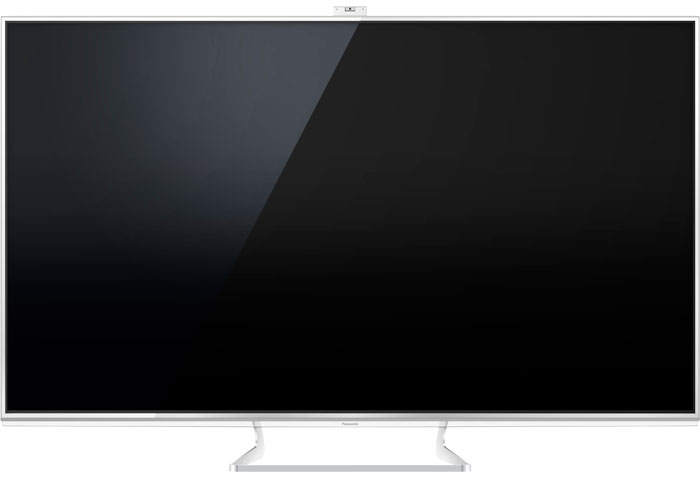 Panasonic has announced the consumer-level TC-L65WT600 Ultra HD 4k TV will hit stores in October. What makes the Panasonic L65WT600 unique amidst its class is the set's 60p input, allowing for 4k broadcast content and 4k-ready cameras. This is a first for Ultra HD TVs. The L65WT600 3840 x 2160p TV includes a 4k Media Player capable of reading USB or SD Cards, a remaster engine for upscaling content to 4k, and VIERA's 4k Intelligent Frame Creation technology that doubles 60fps to 120fps for smoother frame transition in action movies, sports and video games.
Other specs include 120 fps motion, HDMI 2.0 (the new standard in 4k 60p), and DisplayPort 1.2a (for connecting 4k sources such as PCs, MacBooks & Mac Pros, and professional 4k cameras). The Panasonic 4k TV is also THX 4K Certified.
Built-in VR-Audio Pro Surround 2.1 is output to a 75mm woofer (10W) and two front speakers (4W ea.) amounting to 18 Watts total.
While a 4k disc standard has yet to be defined, the majority of 4k content will probably come from web-based video or digital files stored on USB. (Unless you've purchased a Sony 4k TV and can utilize their just launched 4k video download service.)
Panasonic's L65WT600 includes a 4K H.264 (MPEG4) decoder for playing 4K online content.
[Updated]: List price of the L65WT600 is $5,999.