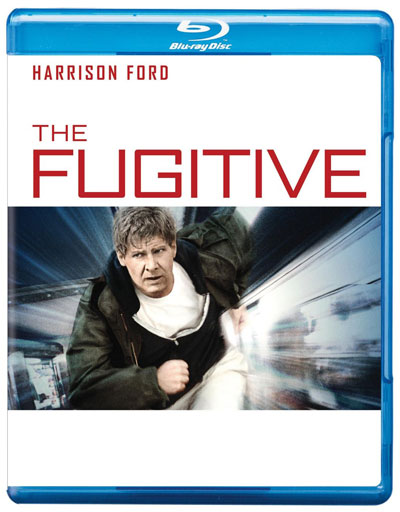 Here's what's new on Blu-ray Disc this week.
Warner Bros.' re-release of The Fugitive to Blu-ray Disc celebrates the film's 20th Anniversary since its theatrical release in 1993. The film, starring Harrison Ford as the wrongly accused Dr. Richard Kimble, won an Oscar for Best Supporting Actor, Tommy Lee Jones. The 20th Anniversary edition includes a new transfer to 1080p MPEG-4 on a BD-50 that surpasses the previously released Blu-ray edition in MPEG-2 on a BD-25. The new edition also includes a new English 5.1 DTS-HD Master Audio soundtrack, upgraded from the 5.1 Dolby Digital track found in the 2006 release. The 20th Anniversary edition includes two new bonus features: 'The Fugitive': Thrill of the Chase and 'The Fugitive' TV Pilot, as well as previously released bonus material.
Now You See Me is a crime/thriller starring Jesse Eisenberg, Mark Ruffalo, and Woody Harrelson, along with Academy Award winners Morgan Freeman and Michael Caine. The two-disc set from Summit Entertainment includes Blu-ray, DVD and UltraViolet Digital Copy.
From Up on Poppy Hill by director Goro Miyazaki won the Japanese Academy Award for the Best Animated Feature, and was the top grossing animated film in Japan during the year 2011. The 2-disc pack from Cinedigm comes with Blu-ray and DVD copies, and runs about 90 minutes.
Two classic Jim Carrey movies are also now available on Blu-ray Disc. In Ace Ventura: Pet Detective (1994) and Ace Ventura: When Nature Calls (1995), Carrey stars in one of his memorable roles in these two comedies previously only available in single-disc DVDs.
And, we've got lots of TV shows releasing to Blu-ray Disc this week, including Spartacus: War of the Damned – The Complete Third Season, The Vampire Diaries: The Complete Fourth Season, Person of Interest: Season Two, and It's Always Sunny in Philadelphia: The Complete Season Eight. (See the full list below.)
Check out our picks for the week below. And, as always, here's a link to new Blu-ray Disc releases now available at Amazon.
New Blu-ray Disc releases Sept. 4, 2013
Movies
Now You See Me
The Fugitive (20th Anniversary Edition)
The Iceman
The Lords of Salem
From Up on Poppy Hill
Ace Ventura: Pet Detective
Ace Ventura: When Nature Calls
Mystery Science Theater 3000: The Movie
Empire State
Sharknado
Creepshow 2
The English Teacher
TV Shows
Spartacus: War of the Damned – The Complete Third Season
The Vampire Diaries: The Complete Fourth Season
Person of Interest: Season Two
Da Vinci's Demons: The Complete First Season
It's Always Sunny in Philadelphia: The Complete Season Eight
The League: Season Four
The Office: Season Nine
Haven: Complete Third Season
Revolution: The Complete First Season