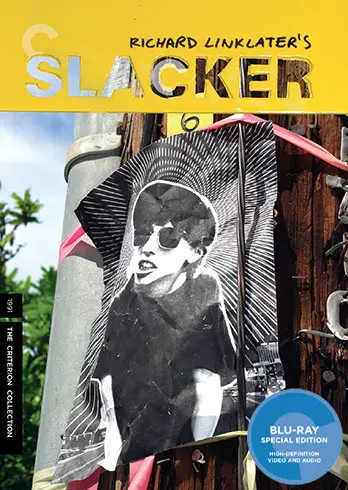 Criterion Collection has slated a bunch of new titles for Blu-ray Disc and DVD in the upcoming months. The Blu-ray releases from Criterion typically include newly restored high-definition digital transfers of the films, along with original supplemental materials. Criterion Collection, founded in 1984, has released high quality restored films to several formats including DVD, Laserdisc, VOD and Blu-ray Disc.
On August 27, Criterion will release To Be or Not to Be (1942) on Blu-ray Disc and DVD. The film, directed by Ernst Lubitsch, celebrates a newly restored 4k digital film transfer with uncompressed monaural soundtrack on the Blu-ray edition. Extras include new audio commentary from film historian David Kalat, Lubitsch's silent film Pinkus's Shoe Palace (1916), and a booklet with essay by critic Geoffrey O'Brien among other bonus material.
On September 10, Criterion's release of La Cage aux Folles (1978) directed by Edouard Molinaro will be available on Blu-ray Disc and DVD. The new 2k restoration includes an uncompressed monaural soundtrack on the Blu-ray edition. The BD will also include an interview with Molinaro, as well as archival footage, new English subtitles, and a booklet with essay by critic David Ehrenstein.
Also on Sept. 10, Criterion releases The Spy Who Came in from the Cold (1965) directed by Martin Ritt. The high-definition digital restoration of this black and white film on Blu-ray will also feature an interview with author John le Carré, scene commentaries, gallery of set designs, and a booklet by critic Michael Sragow among other extras.
And, a favorite of the "slacker" generation, Richard Linklater's Slacker will hit shelves on Blu-ray and DVD from Criterion on Sept. 17. The Criterion Blu-ray edition features a newly restored high-def film transfer supervised by Linklater and backed by a DTS-HD Master Audio soundtrack. Bonus features include Woodshock, a 1985 16mm short by Linklater and director of photo­graphy Lee Daniel, deleted scenes and alternate takes, home movies, and commentaries among many extras.
Here's a list of Criterion's upcoming releases on Blu-ray Disc & DVD:
Eclipse Series 39: Early Fassbinder (1969-1970) (DVD only) – Aug. 27
To Be Or Not To Be (1942) – Aug. 27
La Cage aux Folles – Sept. 10
The Spy Who Came in from the Cold (1965) – Sept. 10
Slacker (1991) – Sept. 17
Autumn Sonata (1978) – Sept. 17
3 Films by Roberto Rossellini Starring Ingrid Bergman (1950-1953) – Sept. 24
I Married a Witch (1942) – Oct. 8
Eyes Without a Face (1960) – Oct. 15
John Cassavettes: Five Films (1959-2000) – Oct. 22
The Uninvited (1944) – Oct. 22
La Notte (1961) – Oct. 29
Frances Ha (2013) – Nov. 12
City Lights (1931) – Nov. 12
Tokyo Story (1953) – Nov. 19
Zatoichi: The Blind Swordsman Boxed Set (1962-1973) – Nov. 26