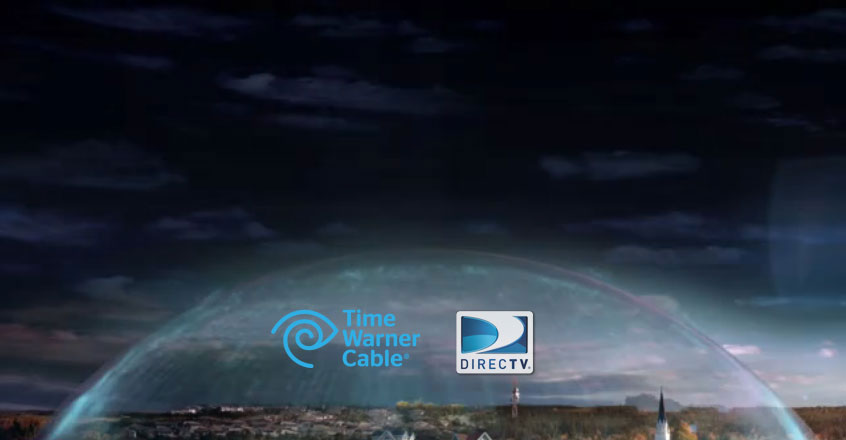 In the latest fee battle between broadcasters and programmers Time Warner Cable and CBS were unable to come to a licensing agreement and so CBS-owned channels were blacked out as of August 2, at 5pm ET. DIRECTV, facing their own battle with CBS, referenced one of the network's most popular shows saying, "just like the characters in CBS' Under The Dome, all pay TV customers are feeling trapped and helpless as broadcasters expect them to absorb ridiculous rate increases for the exact same programming."
The channel blackouts on Time Warner Cable affect local CBS channels in major cities including KCBS Los Angeles, WCBS New York, and KTVT Dallas, as well as other CBS-owned cable networks such as Showtime, TMC, Flix, Smithsonian and CBS Primetime on Demand programming.
Les Moonves, CEO of CBS Television, had this to say about the fee fight: "We want to put CBS back on the air at a price that makes sense for us and our customers. That's not war, that's what our customers say they want – good programming at a fair price and on reasonable terms."
In their press release, DIRECTV also called CBS's programming fees "exorbitant" and said the network is "punishing DIRECTV customers" by denyinig them access even to CBS content online.
Time Warner Cable and DIRECTV subscribers who have lost access to local CBS channels may try setting up an antenna to receive those channels over-the-air. Subscribers, however, will not be able to access CBS-owned cable networks such as Smithsonian or Showtime as long as the fee battle continues.
Sources: DIRECTV, Time Warner Cable