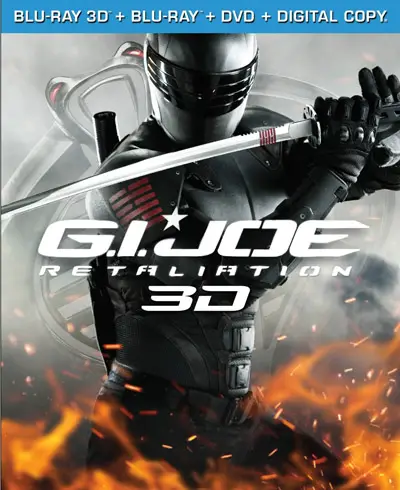 Here are our Blu-ray Disc picks for July 30, 2013.
Star Trek: The Next Generation – Season Four hits shelves in a 3-Disc Blu-ray set that includes all 26 episodes from 1990-1991 on 6 discs. Star Trek: The Next Generation – Redemption has also been released in one disc combining Part 1 and Part 2 of the TNG two-part episode that served as a transition from Season 4 to Season 5.
G.I. Joe: Retaliation is available in both 3D and 2D Blu-ray Disc editions that include DVD, Digital and UltraViolet copies. The 2013 film stars Channing Tatum, Dwayne Johnson, and Bruce Willis in the second live action G.I. Joe film from Paramount.
Sony has released Pineapple Express to their "Mastered in 4k" series optimized for viewing on Ultra HD TVs. The film is playable on typical Blu-ray players and also includes an UltraViolet copy.
Warner Home Video's animated feature Justice League: The Flashpoint Paradox is now available on Blu-ray Disc and comes with an UltraViolet digital copy.
And, John Carpenter's The Fog is available in a Collector's Edition from Shout! Factory that features a new 1080p film transfer, audio commentaries, interviews and featurettes.
Check out our picks below and jump to Amazon to view all new Blu-ray Disc releases this week.
New on Blu-ray Disc, July 30, 2013
G.I. Joe: Retaliation (2D & 3D)
Star Trek: The Next Generation – Season Four
Star Trek: The Next Generation – Redemption
Justice League: The Flashpoint Paradox
The Fog
The Devil's Backbone (Criterion Collection)
Peggy Sue Got Married
Niagara 60th Anniversary (1953)
Bus Stop (1956)
The Incredible Melting Man
Banshee: Season One
Love Me Tender(1956)