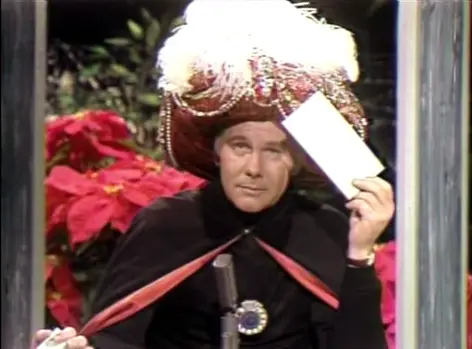 More than 20 years after his last broadcast, it's still tough to top Johnny Carson. The Nebraska native set the gold standard for the talk show format and is considered a true TV legend. Now, for the time in the program's history, "The Tonight Show Starring Johnny Carson" is available for digital download.
Choose from a compilation of cuts ($14.99) that span Carson's  30+ year career, from the 1960s all the way through his farewell show in 1992, or there's a second volume ($19.99) of 16 episodes including appearances by Steve Martin, David Letterman, Don Rickles, Jay Leno, Jerry Seinfeld, Betty White, and Ellen DeGeneres.
It's not all rehashed material either; roughly half of the 15 hours has never been seen on home video before. There's also a selection of 50 (!) Tonight Show-themed ring tones up for grabs at 99 cents each.  
Source: Yahoo