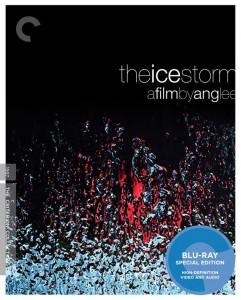 This week Criterion Collection has released a couple titles that peak our interest more than the rest of the bunch. First, Ang Lee's The Ice Storm (1997) starring Kevin Kline, Joan Allen and Sigourney Weaver hits shelves on Blu-ray for the first time in the US. The edition features a restored high-definition digital film transfer supervised by Lee, along with deleted scenes, commentaries, and other extras.
Criterion has also released Babette's Feast (1987) with a new 2k digital film restoration and DTS-HD Master Audio 2.0 soundtrack. Extras include interviews, documentaries and a booklet with essay by film scholar Mark Le Fanu. Directed by Gabriel Axel, Babette's Feast won an Oscar for Best Foreign Language Film (Denmark) and stars Stéphane Audran and Jarl Kulle.
Other new Blu-ray titles this week include: Trance starring James McAvoy and Rosario Dawson; Rock For The Rising Sun featuring 94-minutes of live Aerosmith in Japan; and the drama/romance Once Is Not Enough (1975) starring Kirk Douglas and Deborah Raffin.
New on Blu-ray Disc, July 23, 2013
The Ice Storm (Criterion Collection)
Babette's Feast (Criterion Collection)
Trance
Rock For The Rising Sun
Fairy Tail: Part 5
Fairy Tail: Collection Two
Twixt
Welcome to the Punch
The Silence
New World
Vehicle 19
Pieta (with Digital Copy)
Graceland (with Digital Copy)
Harlow (1965)
Once Is Not Enough (1975)
Phi-Brain: Season 2 – Collection 1
Great White Shark – A Living Legend
Kiss of the Damned
Kiss of the Damned (Alternate Artwork)