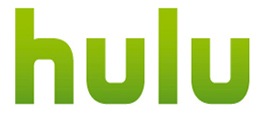 Hulu owners, consisting of a joint partnership between 21st Century Fox, NBCUnversal and the Walt Disney Co., have decided to invest $750 million into growing the business rather than sell to the highest bidder. Initial funders, Providence Equity Partners, sold their 10% stake in Hulu last year. But, a source told Reuters new partners may be brought into the venture; Time Warner Cable Inc. could be one of those partners.
Several companies showed interest in Hulu, including Guggenheim Digital Media, Time Warner Cable, DirecTV, and a joint venture between Chernin Group and AT&T. Back in March we asked, "Who wants Hulu?" Well, apparently the founding partners want it, and want the company succeed.
"We believe the best path forward for Hulu is a meaningful recapitalization that will further accelerate its growth under the current ownership structure," said President and COO of 21st Century Fox, Chase Carey.
This will be the second time Hulu has been on the auction block. The company vetted bids from several companies including Dish Network and Yahoo almost two years ago, but decided instead to focus on making the business successful.
Approximately 30 million unique users visit the Hulu website per month. About 4 million of those visitors are paying subscribers.